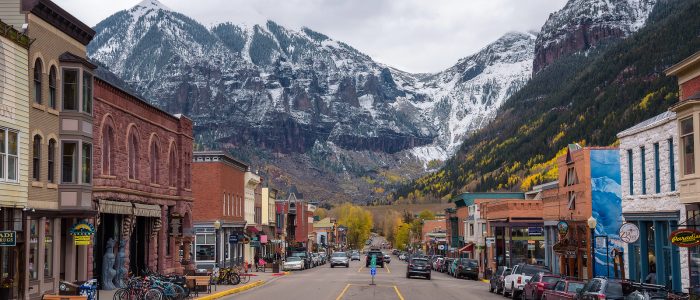 Colorado resort towns see flood of home buyers, burst in school enrollment
By Jason Blevins, The Colorado Sun
Urbanites fleeing cities for homes in the hills are pulling mountain resort real estate out of a pandemic slump.
Inventories are dwindling, prices are soaring and resort-town schools are seeing enrollment climb as second-home owners and newcomers settle in places like Steamboat Springs, Vail, Crested Butte, Telluride and Aspen.
Telluride REALTOR® George Harvey is working with more buyers than ever before. The market is busier than it was in 2007, he said. Buyers are grabbing properties at all levels of the market, he said, from the multimillion-dollar mansions to the tiny condos.
"There is no question their sense of urgency has changed. If someone has ever said they wished they could spend more time in Telluride, well now they are committed," Harvey said. "Instead of back home being their base, this is their new base and back home is a place they might visit."
Real estate sales for the first six months of the year will be about 26% ahead of last year, Harvey said. The number of transactions is up 17%.
"There are no deals and very little negotiation," he said. "Demand is just too great right now."