News: Zillow to Pay $3.5B in Trulia Acquisition
Zillow, Inc. announced today that it has entered into a definitive agreement to acquire Trulia, Inc. for $3.5 billion in a stock-for-stock transaction, which is expected to close in 2015. The combined company will keep both the Zillow and Trulia consumer brands and will see Trulia CEO Pete Flint maintaining his position, though he will report to Zillow CEO Spencer Rascoff.
Zillow's announcement noted that both brands "are primarily media companies, generating the majority of revenue through advertising sales to real estate professionals." By combining, they are hoping to save $100 million in costs by 2016.
The National Association of REALTORS® noted that, regardless of the moves of the two websites, REALTORS® themselves remain integral to the process of buying and selling a home.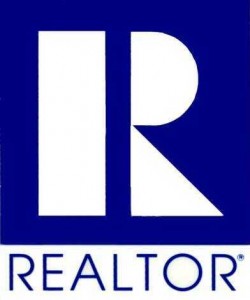 "This proposed merger doesn't change anything," said NAR President Steve Brown. "This is just one of many online resources available to consumers. The REALTOR® remains central to the real estate transaction, and NAR is committed to making sure that remains the case."
Zillow's move is another sign of the growing importance of online sources of real estate data. In the past, Trulia has struggled to compete with Zillow and realtor.com®, and its $355 million acquisition of Market Leader late last year was questioned by some analysts.
In June, Trulia laid off 85 Market Leader employees. Initially, Inman news reported that they would be retiring the brand, but Trulia clarified later that they would maintain Market Leader products.
Panos Mourdoukoutas wrote in Forbes that the two companies don't necessarily have as much power as may seem now.
"Zillow's weak spot is that listing agencies have the upper hand," Mourdoukoutas wrote, noting that the combined companies may be able to increase what they charge agents for ads, but that they ultimately need data from agents, some of whom may not be willing to pay higher prices. "That could explain the Zillow's negative operating margins, and the large short positions. As of May 2014, 45 percent of Zillow's shares were short—Trulia's short position was even worse, with 52 percent of its shares being short."
Original article posted in REALTOR® Magazine Online here.