CAR Provides Testimony on Construction Defects Law
Mark Trenka chair of the Colorado Association of REALTORS Legislative Policy Committee testified before Colorado law makers earlier this week regarding Colorado's construction defects law.  This big hurdle prevents building more entry-level housing, and is a defect in state law that exposes home builders and homeowners to a high risk of expensive, time-consuming litigation. It has created a climate that puts the chill on new construction of affordable, multi-family housing, scaring off investment in the affordable-housing market.
Below are more highlights from Trenka's testimony: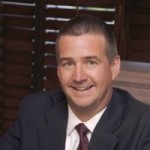 Both median and average condo sales prices have had double digit price increases, out pacing  single family home growth

Housing data indicates year over year increase of 34% for under contract condos.
Condos in 2014 spent over 50% less time on the market than in 2012.
"Month's supply" for condos, key indicator of supply, decreased 65% in 2014 to less than 1 month!!
Low down payment myth! Fannie, Freddie, FHA have many 3% down payment programs available now!