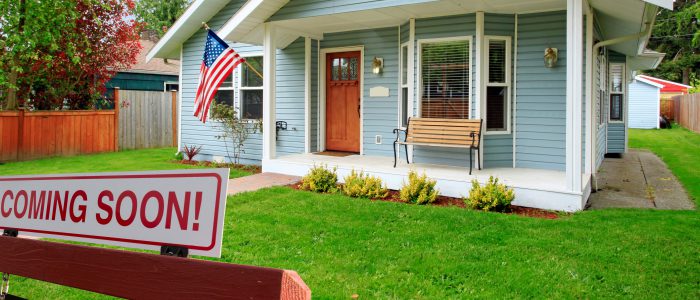 Coming Soon Listings
Are They Illegal or Immoral?
BY CAR GENERAL COUNSEL SCOTT PETERSON
I am convinced that "Coming Soon" listings will forever be a source of REALTOR® frustration and confusion in the State of Colorado.  Regardless of the market cycle, transaction velocity or geographic location, I hear frequently from our members about the "Coming Soon" rider occasionally (often?) seen on broker signs in a seller's front yard.  And the constant refrain I hear from REALTORS®:  "Aren't 'Coming Soon' listings [illegal/unethical/banned/immoral/stupid/lame/annoying]?!?!?!"   Pick your adjective, Colorado REALTORS® representing buyers don't like them one little bit!
My definitive answer to REALTORS® when asked if "Coming Soon" listings are allowed is: ….wait for it…  drumroll please:  MAYBE!  How is that for a perfect lawyer's response?  Unfortunately, the answer to the question is not necessarily black and white.   It all depends on the motivation behind a property's Coming Soon designation.
REALTORS® Motivation?
In the current high velocity, low inventory market, REALTORS® understand that buyers are eager and ready to pounce on any new listing that hits the market.  As such, a well-placed "Coming Soon" sign in front of a property is likely to elicit inquires (sign calls) directly from buyers.  In some cases, what does that mean for REALTORS®?   The possibility of "double-ending" a transaction and receiving a higher fee, of course!
If the possibility of "double-ending" a transaction is the driving motivation for the use of a "Coming Soon" sign, it is very likely that the REALTOR® is in violation of Colorado license law.  You see, whether acting as a transaction broker or agent on behalf of a seller, Colorado license law requires that broker exercises "reasonable skill and care" in the transaction.  A seller who is otherwise ready to openly market their home would likely not be receiving "reasonable skill and care" from a broker who is looking to limit exposure for their own purposes of "double-ending" a deal.
Moreover, if the listing REALTOR® is acting in the capacity of sellers agent, they would also be in violation of their fiduciary duty to a seller to "promote the interests of the seller…with the utmost good faith, loyalty, and fidelity."   The fiduciary duty is the highest duty known in the law and, if offered to a seller as their agent, you owe a higher duty to your seller regarding the property than anyone else on Earth… including yourself.
The bottom line is that "Coming Soon" designations on a property will never be appropriate if the motivation for the designation has anything to do with the REALTOR'S® self-interest to double-end a deal or for any other reason.   It is a violation of license law and would certainly subject a REALTOR® to discipline with the Colorado Real Estate Commission, Code of Ethics complaints, and potentially civil liability to a seller.  Don't do it!
Seller's Motivation?
Most of you have heard me say that a seller can do pretty much anything it wants when it comes to the sale and marketing of their property with one exception:  Fair Housing.  Obviously, a seller (or REALTOR®) cannot discriminate against a member of a protected class in the sale/marketing of any residential property.  Apart from that, a seller's options related to the sale/lease of their property are wide open… including when/if to list their property on the MLS now, "soon," or never.
What might be a seller's motivation to have a sign in the front yard of a property that is not listed in the MLS?   Wouldn't any seller want to receive full, broad exposure to all brokers/buyers in the marketplace?  Yes, but on the other hand, there are certainly legitimate reasons for a seller to limit a property's exposure for some indefinite period of time.
As all of you know, some properties simply are not ready to be formally thrown on the market.  They require decluttering, staging, cleaning, repairs, and/or emotional divesting!   In the case of a variable commission structure in the listing agreement, a seller may benefit financially from having no cooperating broker involved.  Maybe a seller is motivated to sell to someone in the immediate neighborhood or, at a minimum, give neighbors the first opportunity to consider their home.  In short, a seller could legitimately articulate a wide variety of reasons to request a "Coming Soon" sign.
As long as a REALTOR is meeting the license law obligation to provide "reasonable skill and care" to their seller, a "Coming Soon" listing is totally appropriate.  If a REALTOR® is acting at the instruction of their seller, there are no limitations on time, manner or use of a "Coming Soon" listing sign.  Period.
Best Practices
First and most obviously, don't do "Coming Soon" listings if it is motived – in any part – by your own self-interest.  "Coming Soon" signs anger other brokers in the market and brokers know that it is easy to file a complaint with the Division of Real Estate.   The Division is statutorily mandated to investigate all complaints and, if a seller can't explain to Division investigator why they have a "Coming Soon" sign in their front yard, it is very likely that the broker has a problem.
Second, make sure you are meeting your obligation to offer "reasonable skill and care" to the seller.  If a seller is requesting a "Coming Soon" sign, you are obligated to make sure that they understand the negative implications of not fully exposing their home to the market through the MLS.  If the home isn't ready for the MLS, it is probably not ready for the neighbors or unrepresented buyers.
Finally, get it in writing!  You need to memorialize your efforts at "reasonable skill and care" to help a seller understand all implications of a limited marketing effort.  Send them an email or other writing to demonstrate that you had the conversation.  Most importantly, put it in the listing agreement!  Make it very clear to all parties (and potential Division investigators!) that the "Coming Soon" sign is being initiated by the seller and with their informed, written consent.
For additional information on this (and other great topics!), please visit CAR Legal Bites!
See you "Soon!"