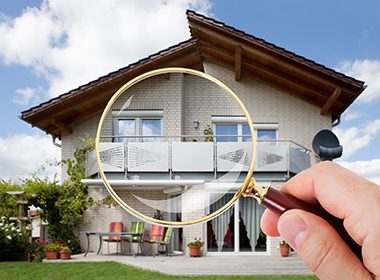 Did you know? Home inspectors not regulated by state of Colorado
When it comes to home inspectors, the amount of government oversight varies between states. Colorado is one state that chooses not to regulate home inspectors, meaning it's up to buyers and sellers to do their homework.
There are buyers themselves, facing fierce competition and skipping inspections altogether in Colorado.
"Unfortunately, I have seen that happen," said Matthew Leprino with the Colorado Association of REALTORS®.
Leprino said he's noticed this trend over the last 36 months, as the housing market has gotten increasingly competitive. Leprino said some people have been afraid to wait to do an inspection in case another prospective buyer doesn't do the same and wins the bid for the house.
He said that's important to remember because homebuyers run the risk of missing problems with a house and paying down the line.
Take sewer lines, for example. An inspection of the sewage system costs $150 on average, according to Leprino.
Leprino said it's the homeowner's responsibility to maintain a sewer line from their house up to the city line, which sometimes could be the center of an ally or middle of the street. Leprino said homeowners could spend thousands, in that case, to tear up the road, curb or gutter to fix an issue later.
"Those costs may come on you," said Leprino, "They may not be covered by your homeowners insurance."
Even if you never experience a problem while you own that house, you never know what an inspector will find when you put it back on the market.
"Every buyer is going to be a seller," said Leprino.
A word advice from the state: the key to making sure you hire the right home inspector is some good old fashioned research, directing people to the ASHI and the National Society of Home Inspectors.
For more on this article and to view a video clip featuring Matthew Leprino, please visit the 9News website by clicking here.