Capitol Connection – February 8, 2019
CAR Economic Summit and REALTOR® Day at the Capitol Focus on the Importance of Homeownership
Thank you to all our members and colleagues who attended CAR's Economic Summit and REALTOR® Day at the Capitol.  We had a busy two-day event with over 250 REALTORS® attending from across the state. At Tuesday's Economic Summit, members had the opportunity to hear from keynote speaker, Elliot Eisenberg, Ph.D., AKA "the Bowtie Economist," an internationally acclaimed economist and public speaker specializing in making the arcana and minutia of economics fun, relevant and educational. CAR also hosted a "Housing for All – Demographics of Homeownership" panel discussion with representatives from the Asian Real Estate Association of America (AREAA), National Association of Hispanic Real Estate Professionals (NAHREP), National Association of Real Estate Brokers (NAREB) and National Association of Gay and Lesbian Real Estate Professionals (NAGLREP), moderated by CAR member and Broker and Owner of Leprino Home, Inc., Matthew Leprino.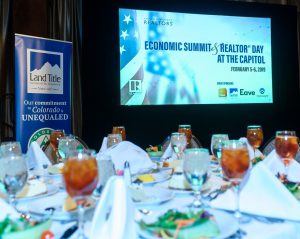 ###
READ: Denverite – Realtors consider the barriers to the American dream faced by many Americans
###
Wednesday's REALTOR® Day at the Capitol luncheon featured keynote speaker, Chris Brown, Director of Policy and Research with the Common Sense Policy Roundtable  (CSPR). CSPR provides insightful, accurate and actionable information on the implications of public policy issues throughout the state of Colorado. Chris focused his remarks on why Housing affordability is a critical public policy issue that affects the economy as a whole, the state budget and the Right to Survive (Initiative 300 in Denver). For more information on the CSPR research, click here.
###
A special thank you to the legislators who joined us at the REALTOR® Day Reception and Luncheon:
###
Senate President Leroy Garcia (D-Pueblo)
Sen. John Cooke (R-Greeley)
Sen. Don Coram (R-Montrose)
Sen. Lois Court (D-Denver)
Sen. Bob Gardner (R-Colorado Springs)  2018 CAR Legislator of the Year
Sen. Dennis Hisey (R-Fountain)
Sen. Kevin Priola (R-Henderson)
Sen. Ray Scott (R-Grand Junction)
Sen. Jack Tate (R-Centennial)
Sen. Rob Woodward (R-Loveland)
~
Rep. Jeni Arndt (D-Fort Collins)
Rep. Perry Buck (R-Windsor)
Rep. Marc Catlin (R-Montrose)
Rep. Tim Geitner (R-Colorado Springs)
Rep. Cathy Kipp (D-Fort Collins)
Rep Colin Larson (R-Littleton)
Rep. Barbara McLachlan (D-Durango)
Rep. Kyle Mullica (D-Northglenn)
Rep.  Kim Ransom (R-Parker)
Rep. Janice Rich (R-Grand Junction)
Rep. Lori Saine (R-Firestone)
Rep. Matt Soper (R-Delta)
Rep. Tom Sullivan (D-Centennial)
Rep. Alex Valdez (D-Denver)
Rep. James Wilson (R-Salida)
###
We are also very grateful to those elected officials who made time to join us for the afternoon program at the Denver Post building:
###
Speaker of the House KC Backer (D-Boulder)
Senate Minority Leader Chris Holbert (R-Parker)  2017 CAR Legislator of the Year
Rep. Matt Gray (D-Broomfield)  2017 & 2018 CAR Legislator of the Year
Rep. Kevin Van Winkle (R-Highlands Ranch)  2017 CAR Legislator of the Year
###
House Bill 19-1098: Deeds to Convey Real Property – Passes Second Reading on the House Floor
###
CAR is happy to report that HB19-1098, sponsored by Representative Matt Gray (D-Broomfield), unanimously passed out of the House Business and Labor Committee with one amendment on Tuesday, Feb. 5th and passed seconding reading on the House floor this morning.
###
This bill is a common sense public policy solution that fixes a longstanding problem concerning the authority to draft deeds conveying real property in a real estate transaction. Under current law, only a licensed real estate broker is authorized to prepare a deed; however, the broker can delegate this limited authority to prepare the deed to a title company which then completes the deed under the direction and review of the broker. Now under this legislation a title company would be authorized to prepare a deed. The bill also clarifies and updates the statutory deed process.
###
CAR supports and champions this legislation because it will lessen disputes arising from the current statutory deed process and reduce confusion related to transferring real property. CAR has worked with multiple industry stakeholders to draft this bill that will improve the deeds contract process and protect all parties involved in the real estate transaction.
###
RPAC 50th Anniversary / 2018 Triple Crown and President's Cup Winners
###
This year marks 50 years of RPAC's work to advance the American dream of homeownership. Nationally, RPAC has grown from just 300 REALTORS® investing $28,000 to more than 98,000 REALTORS® investing over $36.5 million.
###
Here in Colorado, we are proud to announce that the Colorado Association achieved NAR's Triple Crown Award for the third year in a row. This award recognizes states who exceed all three of their statewide RPAC Fundraising goals. At the local level, in Colorado we have eight local associations who have earned NAR's prestigious President's Cup Award. These eight associations achieved the Triple Crown and got to 20% or higher for last year's Call for Action. We are proud of Colorado's successes in 2018 and look forward to celebrating 50 years of RPAC throughout 2019.
###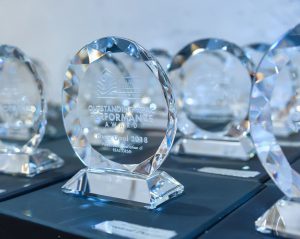 ###
Invest in RPAC
###
The purpose of RPAC is to support candidates that support REALTOR® issues. Our goal is to elect pro-REALTOR® candidates at the local, state, and federal levels – candidates that share our support for homeownership, protect property rights, and who will listen to our concerns. Investing in RPAC is one of the easiest things you can do to protect your business. Our goal raise funds to continue to support Colorado's REALTOR® champions and ensure we achieve the policy outcomes necessary to protect property rights. Click here to invest today!
###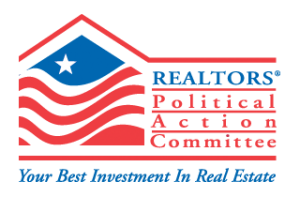 ###
Colorado Project Wildfire
###
Developed by the Colorado Association of REALTORS®, Project Wildfire is designed to help reduce the destruction of land, property, and lives.  Working in partnership with other like-minded fire prevention organizations across the state, local REALTOR® associations are bringing education and awareness, as well as access to resources, directly to residents in their local communities. To learn more about Colorado Project Wildfire, click here.
###
###
Sign up for REALTOR® Party Mobile Alerts
###
More than 50,000 REALTORS® from across the country have already signed up for REALTOR® Party Mobile Alerts – have you? Text REALTORS to 30644 to stay up to date on REALTOR® issues!  You'll be among the first to know about NAR Calls for Action and more! Click here for more information.