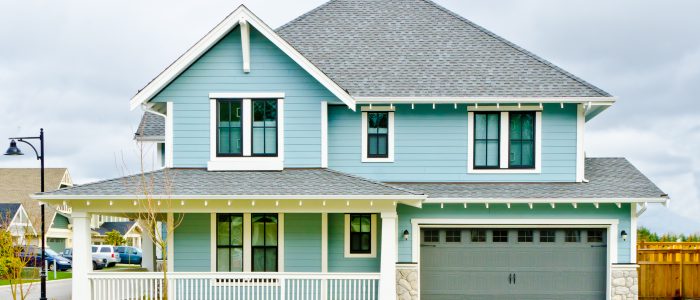 The Groundhog Was Right This Year; Spring is Here for Real Estate Investors
With ice on the ground and a car so dirty you aren't sure you can take it anymore, it's hard to imagine that the end of winter is near. Soon we'll be lined up at car washes rinsing the salt from the side panels only to discover the collateral damage the season has taken on our cars, not to mention our shoes. And because it's winter, we accept it, after all, what real choice do we have?
This exercise in futility is not dissimilar from the real estate market, which has finally reached the end of its imbalance. This year, the famed Groundhog didn't see his shadow, therefore predicting the early arrival of spring. Looking at new numbers from the Colorado Association of REALTORS®, we can believe it — a new season of real estate is upon us.
While the mantra for years has been 'Denver is such an expensive place to live,' we now have the data to prove that we could not only be at the market peak, but perhaps heading toward balance. The median price for a Denver single-family home is now equal to its March 2017 price of $425,000 – a number we never reached in 2016. Additionally, during 2017, there were only three months where the median price was at or below that number and there wasn't a single month in 2018 where the median price was that low. That last part bears repeating as January 2019 put Denver's median price lower than at anytime in the last 13 months.
This data provides some great news for homebuyers and is enhanced by the number of new listings. Homes on the market have increased roughly 20 percent from January 2018 to 5,888 versus 4,993 the previous year. Supply and demand are at work as the severely needed inventory is beginning to rise while prices are inching their way down.
One can't mention these numbers without addressing the traumatic memories of 2008: Will we be in a foreclosure crisis like 11 years ago? The most recent outlook wouldn't indicate a massive decline but rather points towards a long overdue correction. Markets have their natural fluctuations and many experts suggest an eight year upward trend puts us three years overdue for that correction.
Given the enduring popularity of our metro area and dramatic population increases since that fateful year, we remain a market that is massively undersupplied. With just a month's worth of inventory in the Denver market alone, we need to approach something far closer to four months before there is concern for oversaturation. That's a number we haven't come within 75 percent of in more than five years.
We must eliminate tying these factors – a declining median price, more inventory and higher days on market – to signs of a bad market. Remember: In real estate, there are always going to be two parties — buyers and sellers. While the sellers have been in control of these prolonged conditions for several years, the buyers have had no choice but to weather the season. Punxsutawny Phil, or in our case, the latest data from the Colorado Association of REALTORS®, shows us that spring may just be here already.
It's time to set a game plan for the purchase of real estate in the coming months as lower prices paired with sustained interest rates will make it less expensive to buy than it was last year. Although the 2008 market cannot be ignored, the immediate future simply does not project a downturn.
Matthew Leprino is Broker/Owner of Leprino Home, Inc. and spokesperson for the Colorado Association of Realtors. He can be reached at: 303.482.1299 or matthew@leprinohome.com
This article can also be found on the Colorado Biz website by clicking here.