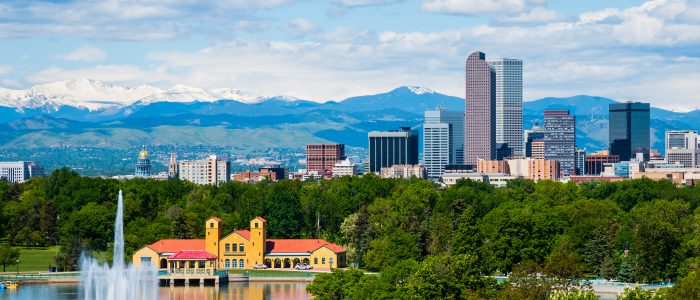 Interview on Initiative 300 with Elizabeth Peetz, VP of Government Affairs
Elizabeth Peetz shares information on Initiative 300 in a radio interview with Ross Kaminsky from 630 KHOW.
Kaminsky begins by asking Peetz what will happen if Initiative 300 passes.
"Initiative 300 would provide any and all accessible public outdoor space under the jurisdiction of the city and county of Denver, whether that's owned or leased, to be made available for people to create and reside in non-obstructive shelter indefinitely," says Peetz. "It's an expansion of the Urban Camping Ban that we currently have on the books."
Peetz shares that the areas that fall under definition of the expanded proposal would include all city parks, easements, medians, and open space. This includes Red Rock Amphitheater but can even reach as far as (if the courts determine it's appropriate) Denver International Airport, Denver Botanical Gardens, the zoo and the Performing Arts Center.
Kaminsky asks about the effect the Initiative passing would have even on the grass between the sidewalk and the road in front of one's house. "That would be fair game," Peetz replies.
"This is actually the most far sweeping proposal in the entire country just because of how broad it is," says Peetz.
"There is approximately 5,300 people experiencing homelessness in the Metro-area and there is 6,376 shelter beds available through out seven-county Metro-area," says Peetz. "We are actually kind of worried that this actually could hurt our service provider's ability to provide services to the homeless because of the way the Initiative is drafted."
Kasminky inquires of what is likely to happen to Denver's property value, since Peetz works at the Colorado Association of REALTORS®.
"I think it's going to have a significant impact on our property values, but more than that, I think we all agree that people experiencing homelessness have a right to live in Denver, but that doesn't mean we should turn Denver's parks and sidewalks into homeless camps," replies Peetz.
Peetz encourages anyone who owns property or lives in Denver and enjoys all the great open space that we have to consider the unintended consequences this Initiative could have when you see your ballot in May.
To hear the full interview, please see 630 KHOW, Denver's Talk Station's Facebook page by clicking here.