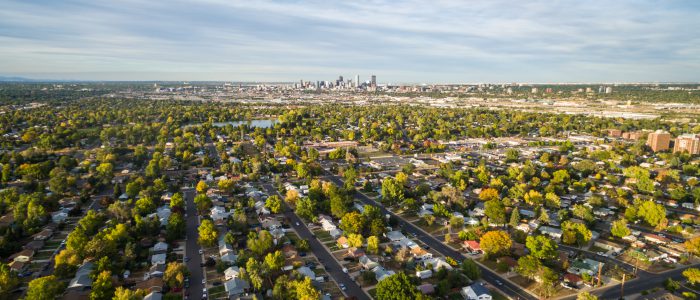 Home prices turn negative in two more metro Denver counties but home values still rising statewide
The Colorado Association of REALTORS® is confirming an earlier report from the Denver Metro Association of REALTORS® that metro Denver home prices suffered an annual decline in February.
That's the first time that has happened since 2012. But with strong gains still piling up along the southern Front Range and in Mesa County, home prices statewide are still rising.
The median sales price of a single-family home that sold in metro Denver dropped 0.7 percent year-over-year to $417,500, while the median sales price of a townhome/condo that sold was $298,0000, down just under 1 percent, according to the Colorado Association of REALTORS®.
Statewide, single-family home prices are still up 2.6 percent from a year earlier to $384,900, while townhome/condo prices were up 0.3 percent to $296,000.
"There is a shift in the market, and everyone is trying to predict where it is taking us. Opinions vary widely on this point," Denver REALTOR® Jim Brown said in a recent blog post.
Some argue the market has peaked and about to shift in favor of buyers. Some think it is just returning to a more balanced state. Others expect warmer temperatures, more inventory and lower interest rates to bring buyers back out.
"The market should start heating up as the weather turns warmer. The seller's market will continue, however, likely not as hot as it has been the last few years. We'll continue to see multiple contracts offered on homes under $300,000, especially if they are in good shape,"  Barb Ecker, a REALTOR® working in the Jefferson County area, said in comments that accompanied the CAR report.
To read the full article, please visit The Denver Post's website by clicking here.