Capitol Connection: April 5, 2019
Update: House Bill 19-1167: Remote Notaries Protect Privacy
###
HB19-1167, sponsored by Rep. Monica Duran (D-Wheat Ridge), Rep. Terri Carver (R-Colorado Springs) and Sen. Robert Rodriguez (D-Denver), authorizes notaries public to perform a notarial act through use of audio-visual communication, commonly referred to as "remote notarization." Existing law requires an individual to appear in-person in order to get a document notarized.
###
In today's digital economy, data privacy is very important for consumers. REALTORS® have ethical duties to respect the clients they represent and protect the sensitive and personal information that is exchanged in a real estate transaction. If passed, this bill would provide guardrails around this new technology to prohibit the sharing of consumer personal information and limit the data collected during the process to be used only for completing the notarial act and processing the transaction for which the information was originally provided.
###
CAR's Legislative Policy Committee (LPC) supports this legislation because it will protect consumer data in a meaningful way and allow the utilization of technology advancements in the notary process. This legislation properly balances operating business uses with giving consumers confidence that their data is not shared with marketing affiliates according to the privacy policies of the technology providers.
###
CAR is happy to report that on Wednesday, the bill overwhelmingly passed third reading on the House floor and will now move over to the Senate for their consideration.
###
House Bill 19-1200: Reclaimed Domestic Wastewater Point of Compliance
###
HB19-1200, sponsored by Rep. Jeni Arndt (D-Fort Collins), Sen. Jeff Bridges (D-Greenwood Village) and Sen. Don Coram (R-Montrose), authorizes the Water Quality Control Commission within the Colorado Department of Public Health and Environment to adopt rules for point of compliance for disinfection of reclaimed wastewater that is used for indoor non-potable uses.
###
In 2018, the General Assembly authorized the use of reclaimed domestic wastewater for irrigation of food crops and industrial hemp and for toilet flushing if, at the point of compliance in the water treatment process, the reclaimed domestic wastewater met specified water quality standards.
###
Now, in 2019, this legislation on rules for point of compliance must be determined to protect public health and established at a single location on the occupied premises where the water is delivered and before the water is distributed for this indoor non-potable use.
###
CAR's Legislative Policy Committee (LPC) supports this legislation because REALTORS® recognize that one of the most important elements of our quality of life is the protection of our environment and precious natural resources, including water. The bill has made it through both legislative chambers and will next be prepared for the Governor's signature.
###
House Bill 19-1264: Conservation Easement Tax Credit Modifications
###
HB19-1264, sponsored by Rep. Dylan Roberts (D-Avon), Rep. James Wilson (R-Salida), Sen. Faith Winter (D-Westminster) and Sen. Kerry Donovan (D-Vail), modifies and extends the Conservation Easement Oversight Commission and the conservation easement certification program within the Department of Regulatory Agencies until 2026. The bill also makes conforming amendments to HB19-1172, which realigns statutes and cleans up Title 12, to ensure that the provisions of HB19-1264 will be effective if HB19-1172 becomes law.
###
CAR's Legislative Policy Committee supports this legislation. A 2017 analysis from Colorado State University (CSU) found that each dollar invested by the state in voluntary conservation easements produced benefits of between $4 and $12 for Coloradans. A conservation easement is an agreement where a property owner agrees to limit the use of their land in order to protect a specified conservation purpose(s).
###
The public benefits of conservation easements are vast and of great value to many Coloradans, including addressing climate change, improving clean water and clean air, giving citizens access to produce produce by local farms and ranches, establishing and expanding wildlife habitats and preserving scenic vistas throughout Colorado. The CSU analysis also shows that easements are important to conserving land for agriculture, tourism and outdoor recreation for Colorado's visitors and residents.
###
The bill passed out of the House Rural Affairs and Agriculture Committee earlier this week and now moves to the House Finance Committee on April 15th.
###
Help our Nebraska REALTOR® Neighbors
###
The Nebraska REALTORS® Association and their Home Buyer's Assistance Foundation have partnered with the National Association's REALTORS® Relief Foundation and have received a $500,000 grant to help those affected by the Nebraska flood. Flood victims can apply for mortgage or rental assistance for up to $1,000! Please visit the Nebraska REALTORS® website for more information. Also, please consider making a donation to the REALTORS® Relief Foundation using the link here.
###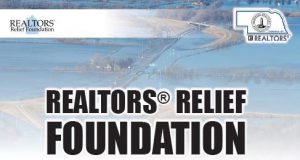 ###
CAR Spring Summit (April 23-25, 2019)
###
The 2019 CAR Spring Summit is just around the corner. Spring Summit is packed with business meetings, new ideas, vendors, networking and fun. The Four Seasons in Vail is the place to be Apr. 23-25, 2019. Also, during Spring Summit, join us to celebrate 50 years of RPAC at our annual Spring RPAC Reception, A Diamond is Forever. Join us in your best James Bond attire to support 50 years of RPAC and even enter a raffle to win a diamond. Registration for Spring Summit is available online. Click here for more information and the link to register.
###
NAR Midyear Legislative Meetings (May 13-18, 2019)
###
The REALTORS® Legislative Meetings and Trade Expo allows NAR members an opportunity to take an active role in advancing the real estate industry, and public policy directly. REALTORS® come to Washington, DC, for special issues forums, committee meetings, legislative activities, hill visits and the industry trade show. Registration is now open.  Click here for more information.
###
For Colorado, we have nine hill visits to complete and as we approach May, CAR Government Affairs staff will be in contact with attendees regarding the hill visits meeting schedule for their specific congressional district.
###
50th Anniversary of RPAC
###
This year marks 50 years of RPAC's work to advance the American dream of  homeownership. Nationally, RPAC has grown from just 300 REALTORS® investing $28,000 to more than 98,000 REALTORS® investing over $36.5 million.
###
The purpose of RPAC is to support candidates that support REALTOR® issues. Our goal is to elect pro-REALTOR® candidates at the local, state, and federal levels – candidates that share our support for homeownership, protect property rights, and who will listen to our concerns. Investing in RPAC is one of the easiest things you can do to protect your business. Our goal raise funds to continue to support Colorado's REALTOR® champions and ensure we achieve the policy outcomes necessary to protect property rights. Click here to invest today!
###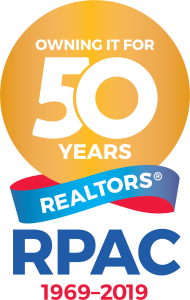 ###
Colorado Project Wildfire
###
Developed by the Colorado Association of REALTORS®, Project Wildfire is designed to help reduce the destruction of land, property, and lives.  Working in partnership with other like-minded fire prevention organizations across the state, local REALTOR® associations are bringing education and awareness, as well as access to resources, directly to residents in their local communities. To learn more about Colorado Project Wildfire, click here.
###
###
Sign up for REALTOR® Party Mobile Alerts
###
More than 50,000 REALTORS® from across the country have already signed up for REALTOR® Party Mobile Alerts – have you? Text REALTORS to 30644 to stay up to date on REALTOR® issues!  You'll be among the first to know about NAR Calls for Action and more! Click here for more information.