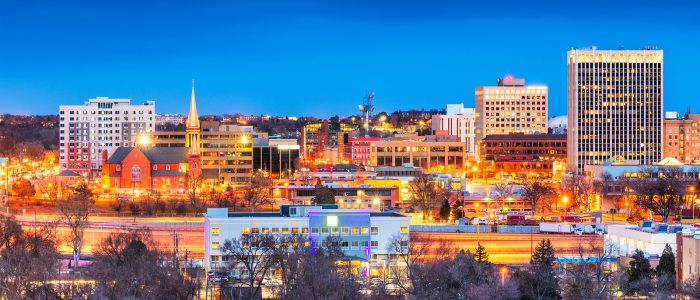 Colorado Springs Makes List of Top Markets for Millennials
Millennials are flocking to affordable smaller cities, baby boomers are retiring in walkable communities that offer urban amenities, and Gen Xers are heading to larger, high-priced markets. Realtor.com® researchers recently evaluated the migration trends of the generations. Life stages—growing families, retirement, and employment—continues to drive demand in housing.
Millennials, the largest U.S. generation ever, is particularly making its mark on the housing market. "For the first time, we're finally seeing evidence of millennials outcompeting older generations in more markets than not," says Javier Vivas, director of economic research at realtor.com®. "If millennials continue to grow [their market share] at this pace, we expect them to buy more homes than Gen X and baby boomers combined in the next year."
Affordability is key for millennials, realtor.com® notes in its study. In big cities, housing shortages and high prices are turning them off so they're being drawn to the suburbs and smaller metros where prices are cheaper.
Realtor.com® identified the top five metros for millennials (those born between 1982 and 2000). These are places where an average of 47% of 25- to 34-year-olds own a home compared to 43% in the largest 100 metros. The top five cities for millennials are:
Grand Rapids, Mich.
Salt Lake City
Scranton, Pa.
Madison, Wis.
Colorado Springs, Colo.
Meanwhile, the top five metros for Generation X tend to be larger, more urban, and more expensive than other age groups. Gen Xers—those born between 1965 and 1981—purchase homes, on average, that are $49,900 more expensive than millennials. The top five metros for Gen Xers are:
Memphis, Tenn.
Los Angeles
Bridgeport, Conn.
Lakeland, Fla.
Louisville, Ky.
As for baby boomers (those born between 1946 and 1964), they're being drawn to lower-tax states and smaller metro areas that offer reasonable costs of living as they edge into retirement. They're also being drawn to areas that tend to offer warmer climates. The top five places for baby boomers, according to realtor.com®, are:
Tucson, Ariz.
Fort Myers, Fla.
Albuquerque, N.M.
Spokane, Wash.
Greenville, S.C.
View the full lists of top markets for millennials, Gen Xers, and baby boomers at realtor.com®.