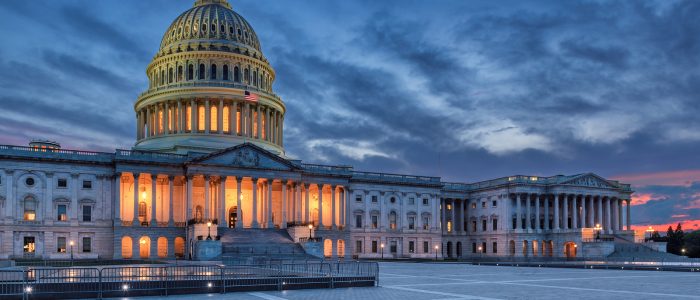 CARES Act for Colorado REALTORS®
The Coronavirus Aid, Relief, and Economic Security Act (CARES Act) signed into law on March 27, 2020, provides relief to families, small businesses, and individuals who are self-employed and independent contractors, including REALTORS® and brokerages.
Paycheck Protection Program (PPP)
Late on April 2, the SBA released its interim final rule on the SBA 7(a) Paycheck Protection Program loans, created by the CARES Act. Small businesses and sole proprietors can apply for the loans beginning today, April 3; independent contractors and self-employed individuals are eligible to apply beginning next Friday, April 10. Applications should go directly through an SBA lender.
You can find out more about this loan – eligibility requirements, what it can be used for, forgiveness requirements, plus links to the application and how to find an SBA lender – here on NAR's FAQ document, which is being updated to reflect the latest information from the SBA.
See the SBA's tool to find eligible lenders and learn more about qualifications.
SBA Economic Injury Disaster Loans (EIDL) and EIDL Grants
Under the CARES Act, an EIDL is available to any small business or business with 500 or fewer employees that experiences an economic hardship as a result of COVID-19. This includes sole proprietors, independent contractors, tribal businesses, and cooperatives.

See NAR's CARES Act FAQ's to see who is eligible, how much a business can receive, and where to apply. See the SBA CARES Act FAQ
Pandemic Unemployment Assistance (PUA)
A key provision in the CARES Act creates a temporary "Pandemic Unemployment Assistance" program that extends unemployment benefits to those not traditionally eligible, including self-employed individuals. To be eligible, among other requirements, individuals must demonstrate that they are otherwise able to work and available for work within the meaning of applicable state law, except that they are unemployed, partially unemployed, or unable or unavailable to work because of COVID-19 related reasons. See NAR's Unemployment Assistance CARES Act FAQs.
CAR will continue to look to the state to release additional guidance on the Colorado.gov website and will share this information with Colorado REALTORS® along with any appropriate materials on REALTOR® eligibility as this information becomes available.
Please continue to look to NAR for guidance on unemployment compensation eligibility for REALTORS® and the most commonly asked questions about the Pandemic Unemployment Compensation Program.
Note: Given the rapidly shifting nature of the situation, updated information will be communicated as new developments occur.