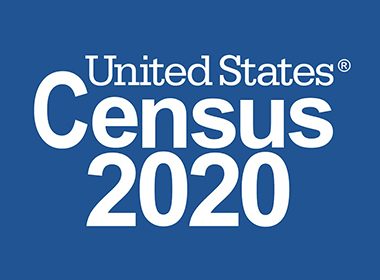 2020 Census: REALTOR® Participation Is Key
This year marks the 24th Census count since its inception in 1790. As mandated by the U.S. Constitution, the United States is required to count every person living, regardless of age, in the United States and five U.S. territories every 10 years.
The data collected provides policymakers, business owners, school systems, and REALTORS®, with information that fuels economic prosperity across the country. Critical federal funding for hospitals, fire departments, schools, roads, and over 100 community programs and services are allocated based upon decennial Census results. Congressional representation and the determination of how congressional and state legislative districts are drawn are heavily influenced as well. It is estimated the 2020 Census will drive $1.5 trillion in federal funds that support essential public policy programs across the country.
The collection of this data not only supports current growth and welfare of our communities, but also the economic vitality of our state through support of economic development investments. Business owners can use Census data to identify where to open new businesses, restaurants, factories, expand operations, recruit talent, and determine which products and services to offer in various regions.
For REALTORS®, participation in the Census allows the industry to forecast growth locally and nationally, evaluate consumer needs and housing demands, analyze migration trends to identify potential clientele, and determine areas of the state that are likely to be the most vulnerable in the event of natural disasters. REALTORS® can look to the economic impact data collected on new residential sales, new residential construction, rental vacancy rates, and homeownership rates to help drive their daily business operations and as a means to educate decision makers on state and regional housing affordability, housing patterns, and residential financing. So, it is important that REALTORS® lead the way and promote participation.
Natural Disaster Preparedness, Response, and Relief When developing emergency response plans for a community, one of the first steps is knowing how many people live within each community and where. The Census Bureau has created a database to track and organize local data critical to emergency planning, preparedness, rescue coordination, and recovery efforts by each event as it occurs, such as California's Paradise fire or the COVID-19 pandemic. In 2017, Cape Coral emergency response teams were able to use population maps derived from Census data to identify distribution points for supplies and locate areas to send wheelchair-accessible vans to pick up residents physically unable to get out on their own and away from Hurricane Irma's devastating path. Participation in the 2020 Census will not only provide guidance for the allocation of funding of federal disaster relief to Colorado, but also identify locations for new fire stations and hospitals needed in vulnerable communities with a high risk of being affected. Resulting in tools and resources that support the mission of Colorado Project Wildfire.
Support for Housing Programs
Census data is used to determine how funding for 316 federal spending programs is distributed to states, counties, cities, and households. Among these programs are the HOME Investment Partnerships Program and Section 8 Housing Assistance Payments Program, which offer rental or home buying assistance to lower-income Colorado families. According to a study by the George Washington University Institute of Public Policy, in 2016 alone, Colorado received over $708 million through federal housing assistance programs. Your response to the 2020 Census will help determine the amount of housing assistance funding Colorado receives annually, which could total more than $7 billion over the next 10 years. According to the Center on Budget and Policy Priorities, 124,600 individuals in 63,000 households across Colorado rely on these programs to help them secure and maintain affordable housing.
In addition to these programs, Census data is used to determine each state's Low Income Housing Tax Credit (LIHTC) allocation. The LIHTC credits are critical to new construction and/or rehabilitation of low-income rental housing through federal income tax incentives for investors. Between 2015 and 2018 alone LIHTC tax credits supported the construction of 4,796 affordable housing units resulting in $534 million in new private-sector investments. This led to a $1.9 billion economic impact and supported 11,920 jobs over a three-year period. Since 1987, the LIHTC program has supported the creation of 64,555 affordable housing units in Colorado. Colorado Housing and Finance Authority (CHFA) estimates LIHTC investments in Colorado resulted in an $11.1 billion impact and supported 50,968 Colorado jobs since the program was created. An accurate count means Colorado will receive the adequate LIHTC allocation leading to the production of more affordable housing units and the continued economic impact of these tax credits.
Census data is not just used to determine federal funding allocations, it is the foundational information the Census Bureau uses to provide economic impact analysis, including current housing data. The Census Bureau uses data collected to publish reports on a variety of economic topics. For example, 2010 Census data was used to produce an extensive publication outlining who could afford a home in 2009. This report found that only 50 percent of American families could afford to purchase a "modestly priced" home in the state where they lived and presented information on barriers to homeownership across the country. Quarterly reports on Colorado homeownership rates, rental and homeowner vacancies are available through the Census Bureau. The comprehensive housing data available through the Census Bureau allows REALTORS® to access information to help drive their business, better serve their clients, and understand the market. Having an accurate count in 2020 will ensure complete housing and economic data for Colorado.
It is vital that we count all Coloradans in the 2020 Census. An undercount would mean inadequate representation in Congress and insufficient resources to serve our communities' needs across Colorado. REALTORS® in their day-to-day interactions, play a key role as trusted advisors in the community. Together, we can spread the word on the importance of participating in the 2020 Census because REALTORS® make sure everyone counts!
Completing Your 2020 Census Questionnaire:
This process takes less than 10 minutes in one sitting. The information provided remains confidential as it is protected by strict federal law. You can respond in one of three ways before the August 14, 2020 deadline:
Online at my2020Census.gov
By Phone
By mail using a paper form
Once you have completed your 2020 Census questionnaire, encourage others in your community to do the same. Remember, REALTOR® participation is key to ensure Colorado is counted and adequately represented for the next 10 years.