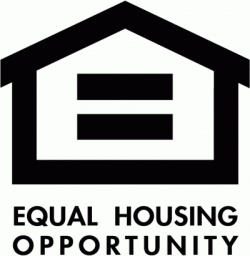 NAR Admonishes HUD Action to Weaken Fair Housing
The National Association of REALTORS® voiced concern Thursday after the Department of Housing and Urban Development announced the end of a fair housing rule meant to advance diverse, inclusive communities. HUD is abolishing the Affirmatively Furthering Fair Housing rule, a 2015 regulation implementing the 1968 Fair Housing Act's mandate that governments take affirmative steps to address segregation. HUD referred to the rule as "complicated, costly, and ineffective."
"After reviewing thousands of comments on the proposed changes to the AFFH, we found it to be unworkable and ultimately a waste of time for localities to comply with, too often resulting in funds being steered away from communities that need them most," HUD Secretary Ben Carson said in a statement Thursday.
NAR and other housing groups argue that eliminating the rule strips away a vital tool for fulfilling the original civil rights purpose of the 1968 Fair Housing Act. "The National Association of REALTORS® is disappointed that HUD has taken this step, which significantly weakens the federal government's commitment to the goals of the Fair Housing Act," NAR President Vince Malta said in a statement. "The viability of our 1.4 million members depends on the free, transparent, and efficient transfer of property in this country, and NAR maintains that a strong, affirmative fair housing rule is vital to advancing our nation's progress toward thriving and inclusive communities. With the pandemic's disproportionate impact on people of color reminding us of the costs of the failure to address barriers to housing opportunity, NAR remains committed to ensuring no American is unfairly denied this fundamental right in the future."
HUD is replacing the AFFH rule with a new rule called Preserving Community and Neighborhood Choice. HUD says the new rule is designed to ensure that housing is "affordable, safe, decent, free of unlawful discrimination, and accessible under civil rights laws." The rule still makes it possible to terminate federal funding to a jurisdiction that does not adhere to the new guidance, HUD says.
However, some housing experts view the replacement rule as inadequate in helping communities address local patterns of housing discrimination. Ending the 2015 AFFH rule comes "at a time when we're seeing the heavy price that communities of color pay when we allow segregation and discrimination to happen," says Peggy Bailey, vice president of housing policy at the Center on Budget and Policy Priorities, a nonpartisan think tank. "The impact will be that communities will be allowed to sweep housing discrimination under the rug. There will be limited if no accountability if communities enact policies that advance segregation and discrimination."