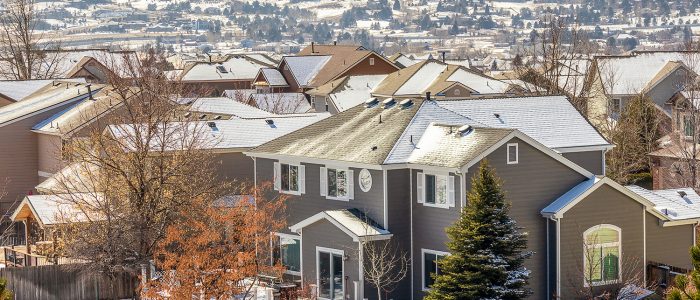 Fort Collins, Greeley, Loveland/Berthoud and Longmont REALTORS® Commission Study on Metro Districts
Metro District Impacts on Housing Costs for Home Buyers1
The Study:
The Fort Collins Board of REALTORS®, the Greeley Area REALTOR® Association, the Longmont Association of REALTORS® and the Loveland-Berthoud Association of REALTORS® commissioned Anderson Economic Group (AEG) to analyze how purchasing a home in a metro district impacts homebuyers in order to better educate our members and their clients. To our knowledge, this study is the first of its kind in Colorado.
AEG randomly selected 10 metro districts in the Denver and Northern Colorado area, including about 1,500 homes. For the purposes of this study, the districts needed to be in existence for at least 10 years and publish bond disclosure documentation.
The Study's Six Key Findings:
Purchasing a metro district home reduced the amount needed for a 20 percent downpayment by an average of 4 percent.
The typical metro district property tax payment increased by 10 percent a year during the first four years of homeownership.
Paying additional property taxes to repay the bonds resulted in an average increase in long-term housing costs of 2 percent over 30 years compared to purchasing a home outside a metro district.
Buying in a metro district did not negatively affect a home's appreciation.
Buying in a metro district did not lead to an increased incidence of foreclosure.
If homes in a metro district are not built or sold as quickly as planned, districts may not generate enough property tax revenue to repay the debt. If this is the case, housing costs in such a metro district will be 7 percent higher on average than if those homes were built outside a metro district. This was the case in 2 of the 10 metro districts AEG reviewed for this study.