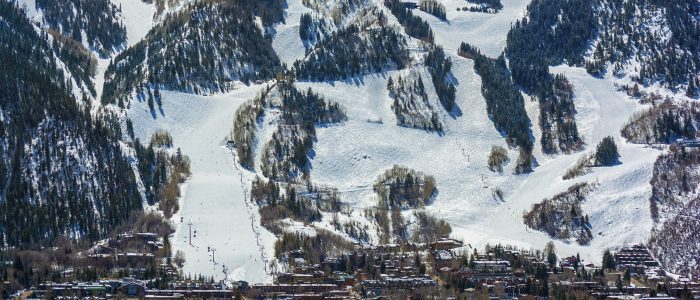 Aspen Board of REALTORS® Files Suit Against City of Aspen for Emergency Rule That Places Moratorium on Residential Development and Short-Term Rental Licenses
The Aspen Board of REALTORS® (ABOR) has filed suit against the City of Aspen and each member of the Aspen City Council in response to an Aspen City Council emergency ordinance adopted on December 8 that put a hold on residential development and short-term rental licenses.
ABOR's complaint argues that the City Council did not follow due process and deprived public involvement, violating Aspen's home-rule charter and land use code by hastening an emergency ordinance under the guise of an emergency. The city's argument for issuing emergency rule included concerns over climate change and local affordable housing needs.
In addition, ABOR sought a temporary restraining order (TRO) to stop the city from enforcing Ordinance 27. However, in a four-and-a-half-page ruling, Judge John Neiley ruled that he could not honor a TRO without hearing the city's position and declined ABOR's request.
In his comments, the judge noted that the "Aspen Board of REALTORS® is correct that if the City failed to adhere to its Charter and Land Use Code by not providing proper notice and other procedural safeguards, there may be a viable due process claim."
Neiley's ruling also said the ABOR TRO motion did not sufficiently demonstrate that the emergency ordinance is causing harm to its 800 REALTOR® members as well as other industry professionals.
Attorney Chris Bryan, hired on behalf of the Aspen Board of REALTORS®, told the Aspen Times that the moratorium, now three weeks old, already has put a "bunch of people stuck in limbo — property owners who might want to renovate their house, people who want to sell their house but nobody is going to buy their properties" without knowing and understanding new land-use code amendments the City Council has yet to consider. "Due process is important and it's a big deal…this emergency ordinance was not done in accordance with the city's own law."
In December, Aspen REALTORS® Bob Guth and Bob Bowden filed a citizen-initiated ordinance that seeks to repeal the new emergency ordinance. In comments to the Aspen Times, Bowden said "a moratorium is the most extreme action they can take," adding that he felt marginalized and patronized when he was given 120 seconds to make public comment at the December 8 meeting. "The ramifications are severe, and the implications are so far reaching…people in the industry live paycheck to paycheck. We don't understand the emergency at all in trying to solve a 40-year problem that can't be solved in six months."
ABOR's lawsuit seeks injunctive relief and a declaratory judgment that the moratorium is unenforceable.
In an email to members, ABOR noted "the City of Aspen has approved an emergency moratorium through Sept. 2022 which greatly affects our industry, including a temporary moratorium on new short-term rental permits, pause on new permits for residential development, new land use applications and new building permit applications pertaining to residential development. We oppose the City of Aspen's overreach declaring an "emergency" when none exists…this moratorium is adversely affecting the livelihood of so many in Aspen."
Pending the outcome of the legal proceedings, the residential moratorium is scheduled to remain in place until June 8, with the short-term rental pause scheduled to be lifted after Sept. 30.
CAR will continue to support ABOR and its position on these matters with additional guidance and support from NAR. Updates on the ongoing legal process will be shared with CAR membership through this publication and other direct communications.