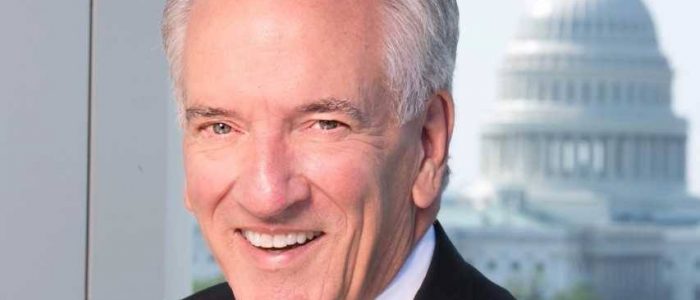 Fort Collins REALTOR® Chris McElroy Awarded DSA
Fort Collins REALTOR® Chris McElroy has been announced as one of NAR's newest Distinguished Service Award recipients, the highest honor bestowed on a NAR member outside of presidency. In 1994, McElroy served as president of CAR, and in 2000, he was named Colorado REALTOR® of the Year. His track record as a leader goes back more than 40 years.
Chris McElroy, CIPS, CRS, GRI, AHWD
Chris McElroy is broker associate and partner with The Group Inc.–Harmony in Fort Collins, Colo. He has been a REALTOR® since 1976.
McElroy's involvement with NAR goes back more than 30 years and includes chairmanship of the Federal Taxation Committee, the Housing Opportunity Advisory Board, the Research Committee, the State & Local Issues Policy Committee, and the Public Policy Coordinating Committee. He is currently serving on the Legal Action Committee. McElroy has twice been inducted into the REALTORS® Political Action Committee Hall of Fame.
In 2007, McElroy was regional vice president for NAR Region 11 (Arizona, Colorado, Nevada, New Mexico, Utah, and Wyoming). For his work promoting the need for affordable housing, McElroy was named a "Hometown Hero" by NAR 2003 President Cathy Whatley. He influenced creation of the popular "Little Book Series" from NAR, starting with The Little Blue Book: Rules to Live By for REALTORS®.
In 1994, McElroy served as president of the Colorado Association of REALTORS®, and in 2000, he was named Colorado REALTOR® of the Year. He served as a Colorado Real Estate Commissioner from 2011-2017. In 2018, the Fort Collins Board of REALTORS® gave him a Career Lifetime Achievement Award for his contributions to the industry.
McElroy and his wife, Teresa, have three daughters. The family is deeply involved in the community, supporting the United Way, the Rocky Mountain Raptor Program, Respite Care, the Food Bank, the Alzheimer's Association, RamStrength, Meals on Wheels, MADD, MS150, and more.
https://www.nar.realtor/breaking-news/newest-dsas-cindy-chandler-and-chris-mcelroy