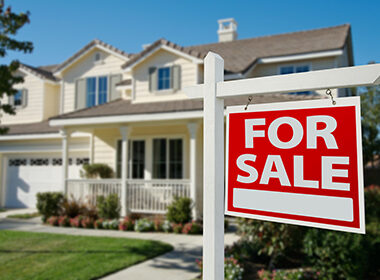 Statewide and Local Housing Data Shows Jump Up in Housing Inventory Numbers
The number of single-family homes and condo townhomes for sale increased 44% from May to June 2022, but median home sale prices are up more than 10% both locally and statewide.  REALTORS® around the Denver-metro area provide some reasons why and explain how buyers are adapting to a new real estate market.
"As fears of inflationary pressures reach households through the grocery store and gas pump, home buyers have adopted a more cautious attitude," said CAR Spokesperson and Douglas County REALTOR®  Cooper Thayer.
CAR Spokesperson Chris Hardy in Fort Collins further explains: "Regardless of what the numbers tell us, the reality is there are still large numbers of buyers driving demand for housing in spite of key variables that include summer travel, inflation, rising gas prices, and rising interest rates."
Kelly Moye, CAR Spokesperson from Boulder and Broomfield, finds that the buyer experience has improved. "I can report that buyers do have a little more time to think about a purchase, they don't have to remove every contingency and those with low down payments actually have a shot at getting a home."
"…as buyers get used to higher rates, it appears our markets will remain strong," said Moye.
The story for El Paso County is similar. Compared to last year, the number of listings of for-sale homes in rose to 108.9%, but sold listings went down 7.8%. The median price from May 2022 to June increased from $490,000 to $499,191.
This is more good news for buyers, said CAR Spokesperson Patrick Muldoon of Colorado Springs. "For the buyers who sat on the sidelines, whether on purpose or because they could not swing the insane real estate market, it is going to pay off," he said.
And for sellers, Muldoon says they will have to "… price right, prepare for longer days on market, slower showings and buyers that are not nearly as motivated as they were just three months ago."
Aurora-based REALTOR® and CAR Spokesperson Sunny Banka agrees.
"It is clear that sellers are realizing now might be the highest price they will get for their real estate in the near future and home prices are seeing some adjustments as the interest rate increase. The price you may have received in March, isn't likely to be the price you would get today."
Aurora's home prices are still higher than they were a year ago in June 2021, according to CAR's Market Trends report. In Aurora's 80016 zip code, the median price is up about 7.6%.
https://www.bizjournals.com/denver/news/2022/07/13/colorado-association-realtors-housing-report-june.html
https://www.csbj.com/news/report-real-estate-market-showing-signs-of-slowdown-and-buyer-advantages/article_a3d0349e-0399-11ed-91b7-f72ace33848b.html
https://www.westernslopenow.com/news/colorado-housing-market-prices-stall-inventory-grows/
https://kdvr.com/news/data/colorado-housing-market-prices-stall-inventory-grows/