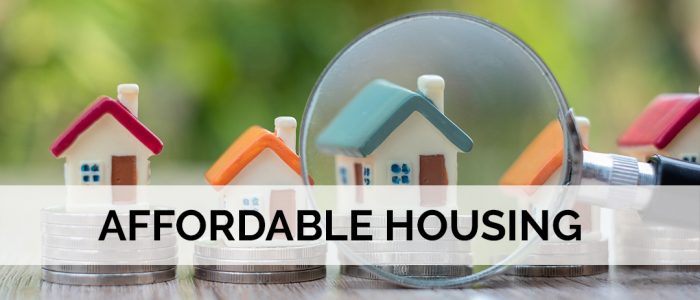 Coloradoans to Vote on Affordable Housing November '22
If approved by Colorado voters, the fund would provide grants to local governments and loans to nonprofits for developing land for affordable housing; create homeownership programs that provide down-payment assistance; create grants for local governments to fully capacitate applications for zoning and land use permits; and much more.
As of Aug. 19, the Colorado Secretary of State's Office announced that the 230,748 signatures collected for a new state affordable housing fund will meet requirements for a ballot initiative on the November 2022 ballot. The initiative would dedicate .01% of state income tax to the State Affordable Housing Fund.
Companies and organizations funding the bill include: Colorado Association of REALTORS®; National Association of REALTORS®, Housing Colorado, Community First Foundation, Caring for Colorado, Rocky Mountain Mechanical Contractors and Unions, Civitas Resources, Urban Land Conservancy, Habitat for Humanity of Metro Denver, Gary Ventures, Habitat for Humanity of Metro Denver, and the Colorado Low Income Housing Campaign, which is run by Housing Colorado.
The committee has so far raised a total of $2.8 million and spent more than $2 million to gather signatures.
https://denvergazette.com/premium/affordable-housing-initiative-makes-colorados-november-ballot/article_3f8611b4-beb6-52c7-abf4-d855a64b1ea4.html
https://www.durangoherald.com/articles/colorado-voters-to-decide-affordable-housing-funding-measure-in-november/