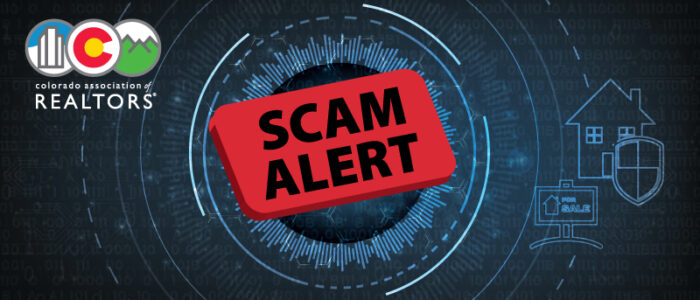 Notice: Showing Scam in Colorado
CAR has become aware of several instances in multiple locations across the state where scammers are reaching out to listing brokers to gain access to listed properties. In the most common scenario, the scammer will attempt to schedule a showing directly with the listing broker while impersonating an active, licensed broker working with a buyer. They will text or call the listing broker looking to schedule a showing outside the normal showing service protocol by indicating that showing schedule service is "unavailable" or "down for maintenance."
If someone attempts to schedule access to one of your listings in a manner that is outside of your normal scheduling protocol, please take additional steps to ensure that the individual attempting to schedule a showing is an active licensee identifying themselves in an honest manner. Ideally, avoid scheduling any showings or other property access outside of your normal showing schedule protocols.
Actual scam text samples with member name blocked for privacy: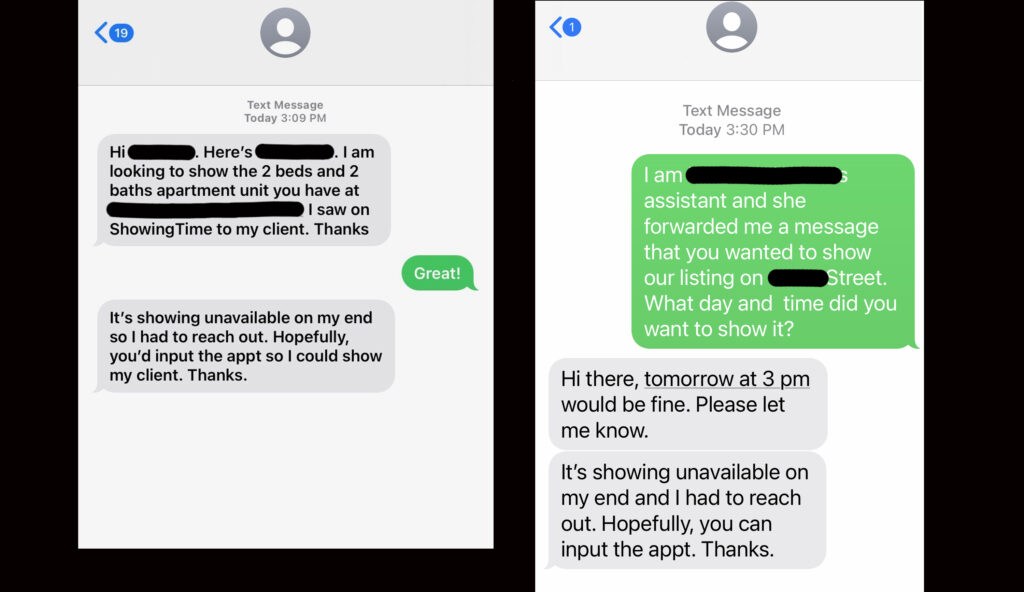 For more information on scams and fraud, visit the Colorado Department of Regulatory Agencies Website.
If you think you are dealing with a scam and have questions, you may qualify to access CAR's Legal Hotline to speak with a real estate attorney.