REALTORS® in Love-Hate Relationship with Internet
The Internet has transformed how consumers shop for a wide variety of goods and services, but many issues remain unresolved when it comes to marketing homes online.
About half of real estate agents appreciate that they can get their listings out to thousands of potential buyers via national websites, said Steve Murray, CEO of Castle Rock-based REAL Trends, during a Denver Metro Association of REALTORS® panel discussion Thursday.
"An equal number consider you the devil incarnate," Murray told representatives of the four websites that generate the most online real estate traffic in Colorado — Zillow.com, Trulia.com, Realtor.com and REcolorado.com.

How big is that disconnect? About 98 percent of consumers go online when searching for a home, but only 7 percent of REALTORS® said the Internet was a major source of business.
"There is something wrong with that," Murray said.
Full article continued on The Denver Post's website, click here to read.
By Aldo Svaldi
The Denver Post
What are your thoughts on this type of MLS data sharing? You can voice your opinion at the upcoming Spring Business Meetings! 
CAR Spring Business Meetings Hosting Data Syndication Discussion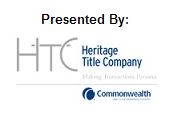 The Colorado Association of REALTORS® will be hosting an open forum for all members called MLS GroupThink during its Spring Business Meetings on Tuesday, April 8, 2014 from 10am – 12:00pm at the Vail Marriott Mountain Resort (715 W Lionshead Cir, Vail, CO 81657). The MLS GroupThink's goal is to provide a platform for members statewide to discuss data syndication and the impact it is having on the industry now and the impact it will have in the future. Click here to register for free and receive the notes from the discussion.
The CAR Spring Business Meetings and MLS GroupThink are presented by Heritage Title.