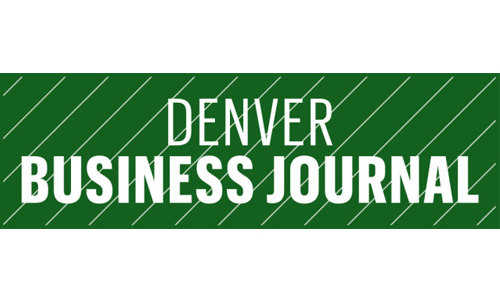 Supreme Court makes landmark ruling for condo developers
Supreme Court makes landmark ruling for condo developers
Jun 5, 2017, 1:14pm MDT
The Colorado Supreme Court on Monday upheld the right of condominium developers to require disputes go to binding arbitration, essentially putting into state law a contentious provision that construction-defects reform advocates said was the key to reviving a largely defunct condo market but could not get legislative Democrats to back.
The decision to uphold a lower-court ruling in Vallagio at Inverness Residential Condominium Association v. Metro Homes Inc. is likely to have wide-ranging effects, especially after Gov. John Hickenlooper last month signed into law a separate bill concerning defects reform.
House Bill 1279 requires a majority of condo owners to approve any legal action against developers, increasing the current standard that only requires a majority of homeowners association board members to agree to move any complaint forward.
Developers and business leaders who'd backed HB 1279 said the law was likely to help developers be willing to put up condominium projects, which now comprise less than 3 percent of the new housing market, a minuscule percentage as compared to other major cities. However, they said the fear that a large number of residents could push a costly legal action in the court system rather than through arbitration was likely to keep most developers out of the market for the foreseeable future.
However, the Vallagio decision, handed down by a 5-2 vote of the state's highest court, clears out what may be the biggest impediment to reinvigorating what has been a largely dead market for the past 10 years.
The majority opinion of the court affirmed the ruling of the Colorado Court of Appeals that developers can retain a right to consent to any homeowners association's proposed amendments on contracted declaration regarding arbitration for construction-defects claims, and rejected the Vallagio association's claim that the Colorado Consumer Protection Act precludes this right to consent.
To reach their decision, justices looked at the language and legislative intent of both the CCPA and the Colorado Common Interest Ownership Act, which governs rules between developers and property owners in communities with shared walls. And they found that while CCIOA bars developers from requiring thresholds higher than 67 percent of residents to make changes to contracted declarations, it found that nothing in either law prohibited a developer from including a provision requiring it give its consent for particular amendments in perpetuity, because such a clause was not considered when establishing a voting threshold for other parts of the declaration.
Justices went as far as noting that the Legislature, in adopting CCIOA, specifically encouraged homeowners associations to "make use of all available public or private resources for alternative dispute resolution."
"Indeed, the consent-to-amend provision appears to be fully consistent with both CCIOA and Colorado's public policy favoring arbitration as a mechanism of alternative dispute resolution," wrote Justice Richard Gabriel in his majority opinion.
Justice Monica Marquez wrote a dissenting opinion for herself and for Justice Nathan Coats warning that the majority decision has "troubling consequences" beyond just the issue of construction-defects reform.
Ruling that a consent-to-amend agreement does not violate state law because it does not mandate a vote threshold higher than 67 percent instead gives developers veto power over the vote of any percentage of residents when it comes to directing legal actions to arbitration rather than to the court system, Marquez wrote. In that, it gives developers a device to evade the limitations and prohibitions of CCIOA in the future — not just on this particular issue but on any other issues they may require their own consent to amend.
"Although the consent-to-amend provision at issue here applies only to bar changes to provisions governing construction defect claims … the logic of the majority's opinion is not so limited," she wrote. "Its logic will permit declarants to control homeowners' associations' affairs into perpetuity simply by drafting self-serving provisions and then including a consent-to-amend provision that allows the declarant to demand consent to the amendment of any provision in the declaration."
Ed Sealover covers government, health care, tourism, airlines, hospitality, restaurants and brewing for the Denver Business Journal. Phone: 303-803-9229.
To access the full story, please click here.