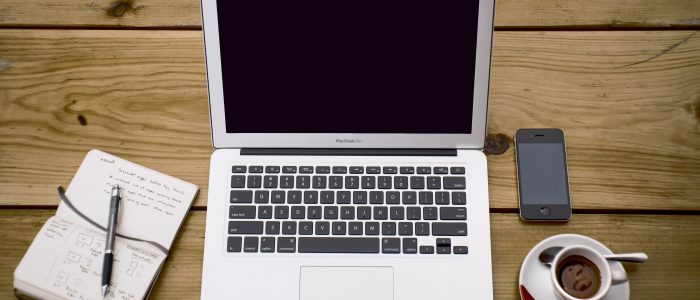 Wire Fraud is Costing REALTORS® Way More Than a Paycheck
Wire Fraud is Costing REALTORS® Way More Than a Paycheck:
Seven Ways to Prevent it from Happening to You and Your Clients
Ashley Cook
Assistant VP of the Fraud Prevention Department for FirstBank
The next time you're standing in a room with realtors, do us a favor: ask them if they or anyone they know has ever been impacted by wire fraud. Your jaw might drop by the number of "yes" responses you receive.
Unfortunately, deals falling through and a client losing their life savings is becoming an all-too-familiar-reality thanks to a sophisticated army of hackers, who tap into emails and intercept closing instructions, directing mass amounts of cash into their pockets.
According to the FBI, more than $3 bil-lion has been lost since October 2013, and roughly 14,000 Americans fall victim annually – and that's only what has been reported. Some experts estimate that the impact and loss of wire fraud is substantially more. What's worse, the real estate industry has been one of the hardest hit given the large sums of money involved in real estate transactions.
The real kicker: wire fraud isn't just costing realtors a commission check and a bad client experience; it's causing an overwhelming amount of heartache and legal issues. In fact, real estate agents are facing reputational damage and liability lawsuits. Case in point: First American Title v. Tanashi Zapata. The California broker was sued over $500,000 for failure to secure his email account, leading to a fraudulent transfer.
Sadly, most people believe wire fraud only affects naïve, uneducated people. That couldn't be further from the truth. It's something even the most savvy, intelligent individuals can be duped by and guess what? Criminals are clever. However, there are things you can do to protect you and your clients against this fast growing crime.
Educate your clients on wire fraud. Remember the old adage, "knowing is half the battle?" Well, clients can't protect themselves if they don't know they're at risk. When these risks aren't spelled out, it could cost the real estate industry and its clients millions, maybe even billions. So please openly communicate with your buyers/sellers about wire fraud. Share information on recent trends and common ways it occurs. You'll be thankful you did.
Change your password monthly and encourage your clients to do the same. An important thing to remember: your client isn't the only one vulnerable here. You are, too. In fact, hacking into your email is like hitting the jackpot, because you hold all the juicy details about who's buying/selling, who's closing soon, and how much cash is involved. So use strong passwords and change them often. If your email service provider supports multi-factor authentication, get it. This may involve entering a one-time code that's sent to your phone when logging-in.
Avoid free Wi-Fi. As nice as free Wi-Fi is at your local coffee shop, it can be the main catalyst in cybercrime activity. More people have their emails com-promised, passwords stolen and other sensitive information captured using free Wi-Fi than a secure network.
Don't open invoices/documents from unknown sources and delete spam. Most hackers gain access to email accounts with phishing emails. These are usually emails with zip files attached, claiming to have invoices or documents that require you to enter your credentials to access it. Also be sure to get rid of spam. Sometimes even opening an innocent message or clicking on an unrecognizable link can infect your computer with spyware. When it doubt, toss it out.
Carefully review wiring instructions/look out for inconsistencies. For example, if you and your client have been working with XYZ Title Company in Denver, and the wiring instructions list Jane Doe Title Company out of Florida, something is clearly wrong. It may not always be this glaringly obvious, so look out for any inconsistencies (e.g. a different street address in the same city or a different telephone number).
Verify, verify, verify. Fraudsters are using compromised email accounts, fake websites, and changing phone numbers as ways to misdirect valid payments into their hands. It's a good practice to always verify payment instructions in person or by calling a phone number that is publicly available and listed on multiple sites and resources. Do NOT use the number listed on the wire instructions as fraudsters can easily change that information.
Ask your client to notify you if anything changes. If your client received wiring instructions, and then days later received a second email notifying them instructions have changed (for instance, the company they're wiring funds to switched bank accounts or banks) this is a giant red flag. It's highly improbable that an organization or individual will switch bank accounts or banking relationships so abruptly and so close to the date of a closing or large transaction.
Ashley Cook is the Assistant Vice President of the Fraud Prevention Department for FirstBank, Colorado's second largest bank and one of the largest privately-held banks in the country. FirstBank is recognized as one of the best performing banks in the nation according to industry publications. FirstBank is also the Official Bank of the Colorado Association of REALTORS®. If you have any questions about this article or would like to contact Ashley for more information, she can be reached at, Ashley.Cook@efirstbank.com.
To view this story and others, please visit the Colorado Association of REALTORS'® eMagazine, The Colorado REALTOR®, by clicking here.