REALTORS® Honor Legislator of the Year Nancy Todd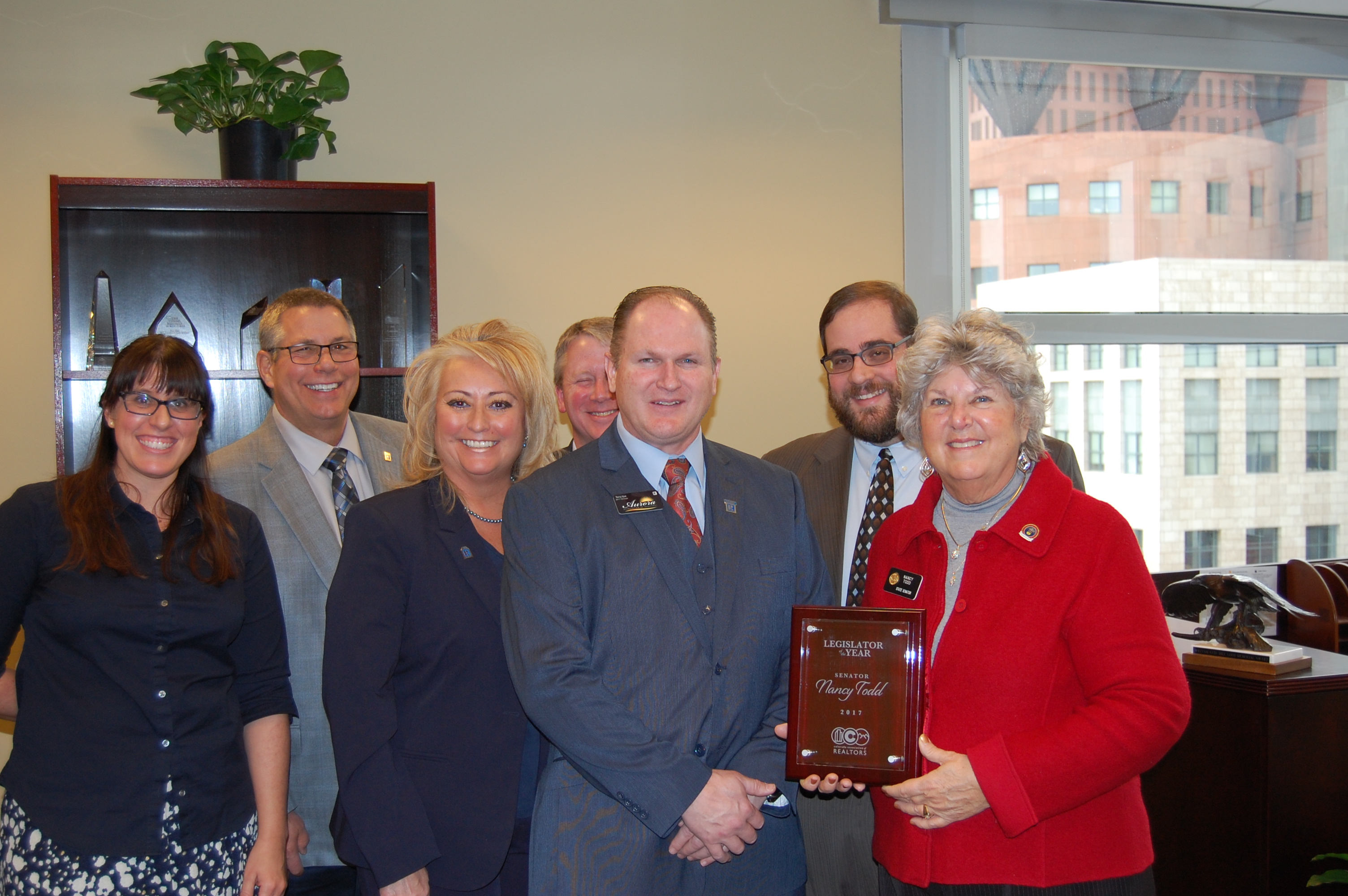 DENVER – Nancy Todd, Senator for Aurora in Senate District 28, was awarded the 2017 Legislator of the Year Award by the Colorado Association of REALTORS®. Rep. Todd is one of the first recipients of the award, given to a Colorado legislator who has put considerable effort into legislative efforts that support the American dream of homeownership.
Nancy Todd was a teacher in the Cherry Creek school district for over 25 years and has been an Aurora resident for over 30 years. She was first elected to the State House in 2012 and is now completing her final 4-year term in the State Senate. Rep. Todd currently sits on the Education and Transportation Committee.
"Senator Todd has also been a steadfast backer of many pieces of REALTOR® supported legislation such as home inspector regulation, first-time homebuyer savings accounts, wildfire mitigation tax deductions, service and assistance animal regulation, water storage studies, construction litigation reform, marijuana plant counts and the continued practice of real estate in last year's sunset legislation," said CAR Chair Ann Hayes. "Our legislative policy committee, comprised of members throughout the state of Colorado, has carefully considered this decision and believes Senator Nancy Todd was consistent Prime Sponsor for several bills over the years attempting to protect consumers and is a legislator that clearly took the steps necessary to enhance the ability of Coloradans to achieve the American dream of homeownership."
The protection of property rights is recognized as an important link to general prosperity and a cultivator of future economic growth. REALTORS® guide Coloradans through one of the most significant purchases of their lives – their homes. Colorado REALTORS® work diligently to pursue public policy that builds better communities, preserves our environment, improves real estate practices, and ensures economic vitality. As a Colorado Association of REALTORS® Legislator of the Year, we salute Rep. Todd's legislative efforts to support the American dream of homeownership.