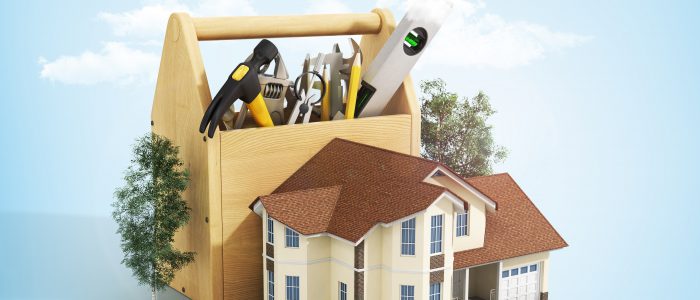 Real Estate Work Day
Yesterday was Real Estate Work Day and the Colorado Association of REALTORS® Foundation partnered with Extreme Community Makeover to spend a day volunteering in the local community.
Stacey Brown, the Executive Director of the Colorado Association of REALTORS® Foundation, shared that the day consisted of meeting at a local church to gather the tools needed for the day and then they headed to the homeowner's residence to begin assisting with the homeowner's needs outside of her home.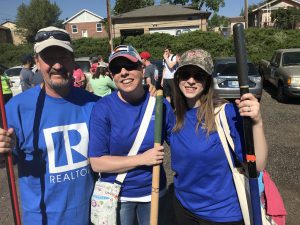 "We were paired with other volunteer teams from Heritage Title Company and Inleit Properties," said Brown.  "As a group, we removed dead branches from her back yard, mowed the lawn, moved mulch from her driveway into the back yard, pulled weeds, and pruned trees."
The look of excitement on the homeowner's face made every moment of the day worth it.
"Volunteering allowed the Foundation to foster community partnerships as well as follow our mission of supporting the community we live in," said Brown.  "It was our first step in volunteerism, and one that we will continue to build on!"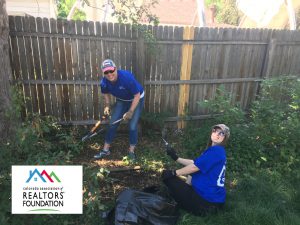 Attendees included Colorado Association of REALTORS®', Stacey Brown and Holly Krell, and REALTOR®, Scott Matthias, who also serves on the Foundation Board.
The Colorado Association of REALTORS® Foundation looks forward to being part of more volunteer events like this in the future.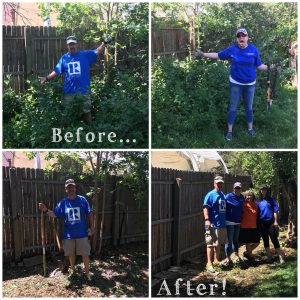 If you know of any events coming up in the area that need volunteers, please reach out to Stacey at sbrown@coloradorealtors.com.