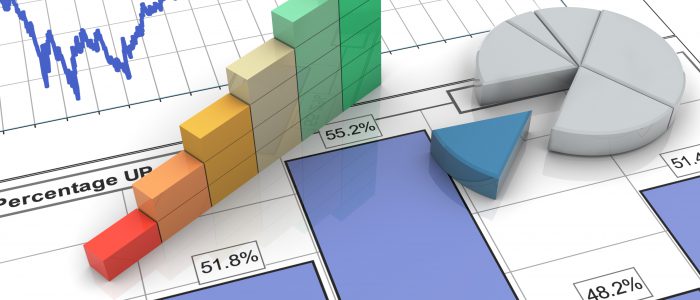 Colorado condos break record at $300,000 median price despite new listings rising nearly 16 percent from April to May
ENGLEWOOD, Colo. – June 12, 2018 – The Merry Month of May delivered strong seasonal increases in new listings for single-family residences and condos in both the seven-county Denver metro area and the state. However, homebuyers continue to face the same scenario that has dominated the state's housing markets throughout the past year. Strong sales and record-high median pricing of both single-family homes and condo/townhomes, now at $300,000, continues to stress the markets, keeping sellers in the driver's seat and moving homes from for sale to closed in record time, according to the latest housing report from the Colorado Association of REALTORS® (CAR).
Key findings from the May 2018 Housing Reports from the Colorado Association of REALTORS®:
Denver Metro Area – (Adams, Arapahoe, Boulder, Broomfield, Denver, Douglas & Jefferson counties)
New listings for single-family residence rose 15.5 percent from April to May 2018 and are up more than 10 percent year-over-year.
Despite seasonal increases, active listings are down for both single-family residence and condo/townhomes, 13 percent and 14 percent, respectively.
Both the median ($435,000) and average ($515,204) price of a single-family residence in the seven-county metro area dipped less than one percent from April to May however, the median price of a condo/townhome rose just over 2 percent to a new record high at $305,000 – up 13 percent from a year ago.
The average price of a Denver-metro area condo/townhome also ticked up to a new high of $357,715 – a 13.4 percent increase year-over-year.
Days on the market dropped to 24 for single-family residence and 19 days for condo/townhomes – matching records set last summer.
Total months supply of inventory remains extremely low at 1.7 months for single-family residence and 1.3 months for condo/townhomes – well below a balanced market inventory of 4-6 months.
Statewide –
Condo/townhome median pricing ticked up slightly from April to May reaching a new record of $300,000 and reflecting a 12 percent increase year-over-year.
New listings for single-family residence rose 14 percent from April to May and are up 3 percent year-over-year.
Unlike the Denver metro market, the median sales price for a single-family residence rose another 1.3 percent to $395,000 and is up more than 8 percent from a year ago.
The average sales price of single-family residence remained relatively flat at $475,000 while condo/townhome market rose nearly one percent to $385,274 – up nearly 13 percent from a year prior.
Although the months supply of inventory ticked up a bit for both single-family and condo/townhomes between April and May, the inventory supply remains down more than 17 percent overall and well below a balanced market.
Here's a snapshot of metro-area and statewide market conditions from several of the Colorado Association of REALTORS® research spokespersons:
AURORA
"Yes, there's more, but not enough. We've seen a little more single family, as well as condo/townhome inventory in Aurora in May – a slight increase over March and April. However, the increased inventory is still 17 percent below Aurora's May 2017 inventory levels for both sectors and is clearly not enough.
The median price for single-family residential in Aurora is $382,000, which makes Aurora an affordable option when comparing pricing to the neighboring communities. Given the low inventory, homes are selling as soon as they come on the market with the days on market sitting right at 17. Prices are approximately 7 percent higher than this time last year. Interest rates remain relatively low, making the Aurora market an excellent opportunity for homebuyers," said Aurora-area REALTOR® Sunny Banka.
BOULDER/BROOMFIELD
"Slow and steady is winning the race in Boulder County. Prices are headed up at a strong, but controlled, 7.3 percent for single-family homes and 9.3 percent for townhomes and condos. New listings are still down and inventory remains tough to come by. Days-on-the-market is holding at a quick but not-too-crazy 50 days, keeping it in a seller's market, but with a touch of breathing room.
"Broomfield County, on the other hand, is showing signs of a bit of a slowdown.  It could be typical summer buying and selling trends. Time will tell. Single-family homes jumped up only 3.7 percent since the beginning of the year and condos and townhomes have not seen any appreciation. An interesting phenomenon, seeing the days-on-the-market remain very quick at under 20 days. It appears activity has slowed in this county across the board. Based on the demographics in this area, could just be a normal, summer slowdown," said Boulder-area REALTOR® Kelly Moye.
BRIGHTON/I-76 CORRIDOR
"Similar to our summer temperatures, prices continue to rise in Brighton and along the I-76 corridor. The market continues to be hot, with the single-family home median sale price up 7.3 percent from the first of the year. The number of active listings (161) has increased from a month ago (119) giving buyers a few more options to choose from. Homes are averaging just 23 days on the market from list date to day of closing and are selling close to list price. Buyers need to be prepared and ready to handle the fast pace and heat of this summer market," said Brighton-area REALTOR® Jody Malone.
COLORADO SPRINGS
"The summer season comes with much excitement and anticipation for blooming flowers and a vibrant real estate housing market. In the Colorado Springs area, along with the flowers, the real estate housing market is thriving. The month-over-month single-family homes listing inventory in May 2018 was up by a whopping 24 percent and the monthly sales were up by 22 percent. Also, sales of homes priced between $200,000 and $300,000 were up 43 percent and the $300,000 and $400,000 range was up 37 percent. Days on the market dropped to 22 days, and the inventory supply remained at 1.2 months. The sales price to list price ratio rose to 100.5 percent.  Year-over-year, the median sales price is up 13 percent while the average sales price is up 11 percent, with year-to-date sales volume up 13 percent," said Colorado Springs-area REALTOR® Jay Gupta.
DENVER
"Great things are happening in Denver as we take a snapshot of last month's housing numbers. The month of May saw more single-family homes come to market than any month over the last two and a half years. At 1059, the nearest month to come close was June 2016 at 1054. In addition to the positive inventory news, the month's worth of supply is back above 1. As a matter of comparison, May 2016 saw 1.5 months worth, while May 2017 saw 1.1 months. While still lower than these months, the trend of more demand than supply appears to persist despite the increased inventory numbers. The median price for a single-family home in Denver was $504,750 this month, down from $512,000 just last month. In May 2016, that number was $411,450 so still a marked appreciation. Finally, 782 homes sold during the month of May, an additional 554 counting condominiums. This number also sets a positive trend for sales as the last time it was this high was August 2016 where 784 single-family dwellings sold," said Denver-area REALTOR® Matthew Leprino.
GOLDEN AND JEFFERSON COUNTY
"The Jefferson County inventory has increased for the summer and there are a lot more listings for buyers to look over. In fact, we're seeing buyers becoming more and more selective. With a 6.8 percent increase in inventory for single-family homes, the medium price rose to $459,400 and the days on the market fell to 18.
"For townhomes, inventory increased by 4.1 percent. The medium townhome sale is now $285,000 and the days on market sits at 13.
"As for the downtown area of Golden, we're seeing single-family homes remain steady at the listing price where high-end townhomes are decreasing in price as they are sitting on the market a little longer as buyers are shying away from the more expensive options," said Golden-area REALTOR® Barbara Ecker.
PUEBLO/PUEBLO WEST
"Still suffering from low inventory, active listings in the Pueblo market were down more than 13 percent in May compared to the same time a year ago. With new listings up just under one percent from April, median prices were up 7.7 percent from April, and are up more than 14 percent to $182,500 year-over-year.  Any listing under $200,000 is going under contract in just a couple of days with multiple offers. Average days on the market is down to 75, a drop of 18.5 percent from last year. New building permits are up 33.8 percent to 198 – including 117 in Pueblo West. Any decrease in sales volume is due to low inventory and not fewer buyers," said Pueblo-West REALTOR® David Anderson.
ROYAL GORGE AREA – FREMONT AND CUSTER COUNTIES
"The Royal Gorge Area real estate market, Fremont and Custer Counties, has slowed slightly.  Is it the calm before the storm?  We hope so!
"May 2018 new listings were down 6.7 percent from April and off 4.4% year-over-year. Sold listings were down 5.9 percent from May 2017 and down 6.7 from a year prior. Lower inventory has caused a 21.6 percent decrease in sales for the year as compared to last year and is down more than 56 percent compared to May 2017.
"Typically, new listings increase beginning in May, but that trend is slow to start this year. The tight inventory makes it frustrating for buyers who are ill prepared or don't understand the market. Buyers need an astute REALTOR®, a strong lender or cash, and patience to land a seat at the closing table," said Royal Gorge-Area REALTOR® David Madone.