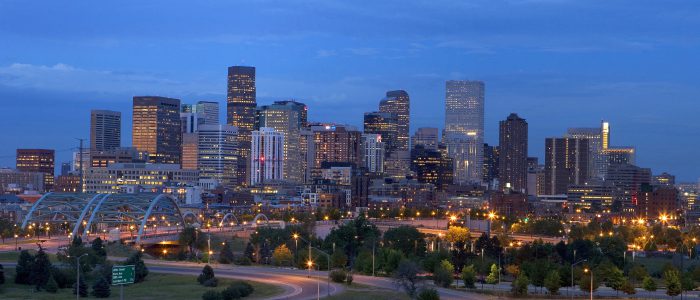 Heat in the morning, AC by noon – Denver's Market isn't a 'set and forget' just yet
Heat in the morning, AC by noon – Denver's Market isn't a 'set and forget' just yet
By Matthew Leprino
Like the climate control in your car, the climate of home buying season in Denver can change on a dime. Like its namesake, sometimes we skip spring altogether and head right for the 90s while every now and then, our summer flowers freeze before the leaves begin to fall. Recent numbers released by the Colorado Association of REALTORS® indicate that like years before, fall has come early this year. As seasons change, the focus remains on our inventory.
While we may not have the heat on just yet, we're certainly using less AC. Despite positivity in the number of new listings coming to the market, our inventory of active listings has dropped since this time last year. 'How could inventory decline if new listings are up?' you ask? Well, the two numbers mean very different things. Just because more cars end up on a lot, doesn't mean more are selling. In our handy-dandy thermostat analogy, just because the heat comes on, doesn't mean you in particular will get warm. For the Metro Area, the amount of new property coming to market was up just shy of 8% from August of 2017; higher for Denver County at 9.3%. While this nearly 10% increase over last year sounds tremendous, remember that we were also in this same shortage last year (and the year before that) …kind of the 'half of nothing is still nothing' thought we can consider.
It is important to note that with these positive numbers is the rate at which the inventory is consumed or the 'month's supply of inventory.' At just 1.5 for Denver County, the goal is to achieve something much closer 4.0 to achieve a balance – not the 16.7% decline year-over-year that this number represents. Additionally, and perhaps most poignantly, the gap between 'inventory for sale' and the 'number of new listings' tells the truest tale. In Denver this August, single-family inventory was down year-over-year just over 15% – and even worse for condos which are down 22.5%. What seems contradictory is that while inventory of available homes isn't just down – but way down – the number of new listings is actually up – way up at 9.3%. Statistically speaking, this number indicates that the moment a well-priced, marketable home arrives on market, it's gone again. August statistics reporting days on market until sale remains unchanged from the previous month at 25 days. The number of new listings should look closer to 25%+ year-over-year to indicate even the slightest decline in the insatiable demand. This is not dissimilar to a heavy and consistent snowy season in the mountains affecting summers in the city over the long-term.
One of the questions heading into the election season seems to be centered around the issue of controlling growth through legislation or allowing business to respond with supply. You likely have an opinion headed into November and many candidates are offering their solution. With opposing views affecting our housing market in vastly different ways, the results will certainly affect the temperature of our market moving forward. With lower demand comes lower housing values and, as we have seen in the past, declining values affect so much more than the brick and mortar. With skyrocketing supply comes higher density, traffic, crime and other factors, like any growing city. No matter the direction, Denver does remain the place to be right now. It remains the place your friends want to be and ideally, the place your employer wants to be. It remains warm and comfortable as you, they and the person signing those paychecks can achieve some level of comfort as Denver moves along from cool, small and unpopular to a sustained, growing and economically warm place to live.
Matthew Leprino is Broker/Owner of Leprino Home, Inc. and spokesperson for the Colorado Association of Realtors. He can be reached at: 303.482.1299 or matthew@leprinohome.com
This article can also be found on the ColoradoBIZ website by clicking here.