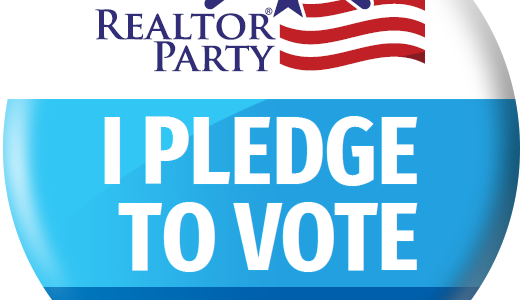 Pledge to vote in the 2018 election
Sign the pledge to vote in the 2018 election.
The work we do as REALTORS®, and as an organization, is noble, good, and lasting. Voting is opportunity to exemplify and solidify this point.
This November, the National Association of REALTORS® wants to make sure your voice is heard: PLEDGE TO VOTE IN THIS YEAR'S ELECTIONS!
To view the rest of this article and pledge to vote, please visit NAR's website by clicking here.