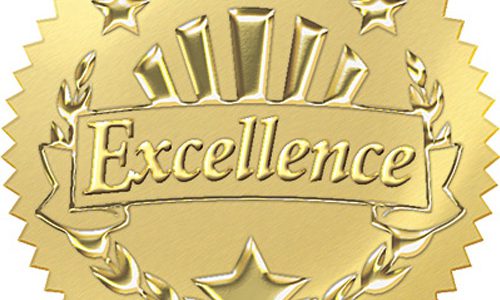 Colorado Association of REALTORS® Honors 2018 Legislators of the Year Bob Gardner and Terri Carver
FOR IMMEDIATE RELEASE
Oct. 8, 2018
Contact: Elizabeth Peetz – VP of Government Affairs
(303) 790-7099 or epeetz@coloradorealtors.com
Colorado Association of REALTORS® Honors 2018 Legislators of the Year
Bob Gardner and Terri Carver
ENGLEWOOD, Colo. – Senator Bob Gardner and Representative Terri Carver were honored with a 2018 Legislator of the Year Award by the Colorado Association of REALTORS® (CAR) for their notable legislative efforts in support of the American dream of homeownership. This is the second year CAR has recognized Colorado legislators for their commitment to homeownership and REALTOR® priority issues.
On the State Senate side, Sen. Gardner played a major role in ensuring policy solutions that build better communities, such as SB18-015, made it through the legislative process successfully. SB18-015 prevents the unauthorized occupation of property statewide by creating an emergency civil court process that a property owner may pursue when a squatter illegally takes up residence in their home. Prior to the passage of this bill, in many cases, families returned home from a vacation to find unauthorized occupants living in their home and, as a result, had to spend time and money on lengthy eviction proceedings to remove squatters from the property. SB18-015 made it through both House and Senate chambers by unanimous decision and was signed into law by Governor John Hickenlooper on June 6, 2018.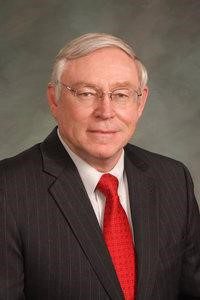 Sen. Gardner is a resident of Colorado Springs, a practicing attorney for over 30 years and a Republican member of the Colorado State Senate. He was elected to represent District 12 in 2016 and, as a member of the Colorado General Assembly, serves as Chair of the Senate Judiciary Committee, Vice Chair of the Local Government Committee and the Senate Appropriations, Education and Legal Services Committees. Prior to serving in the State Senate, Sen. Gardner was first elected in 2006 to the Colorado House of Representatives where he served four terms representing District 21.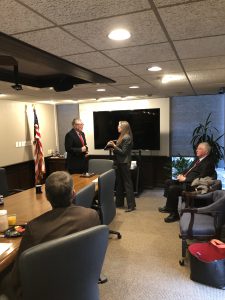 "Our legislative policy committee, comprised of CAR members throughout the state of Colorado, has carefully considered this decision and believes that a legislator whose approachability and eagerness to help clean up policy that supports the American dream of homeownership is a champion for the industry," said CAR Chair Ann Hayes.
Data privacy continues to be a top priority for consumers and legislators. In 2017 and 2018, the Legislature reviewed legislation that would have allowed notaries to perform remote notarization, similar to a skype or face-time type of interaction where there is audio and video communication between the notary and the person having a document notarized. This legislation would have established several requirements a notary must comply with, such as rules and standards about the necessary evidence to identify the individual seeking remote notarization and how that process of identification should take place, but it did not protect against the sale of consumer data. In fact, the bill would have allowed a notary to keep all the financial information from the transaction and sell the data to other parties outside of the transaction, such as marketing companies. CAR sounded the alarm and attempted to remove the data sale provisions that we believe are harmful to consumers and REALTOR® clients. Rep. Carver listened to the REALTOR® community and worked hard to make sure consumer data privacy would be protected in the waning days of session. Negotiations with the proponents broke down late in the session and the bill died on the calendar, but CAR continues to work on this important issue with Rep. Carver.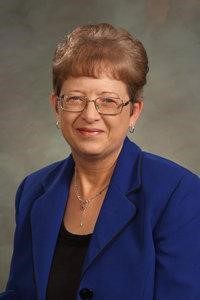 A resident of Colorado Springs and Republican member of the Colorado House of Representatives, Rep. Carver was elected to represent District 20. As a member of the Colorado General Assembly, she serves on the House Judiciary Committee and the House Transportation and Energy Committee. Prior to taking office in 2014, Rep. Carver served as a judge advocate general for the Air Force Reserves, a civilian attorney for Air Force Space Command and as a college instructor on energy development.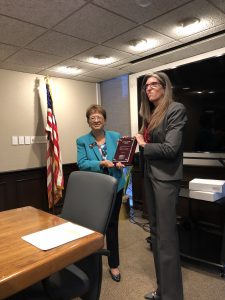 "Colorado REALTORS® work diligently to pursue public policy that builds better communities, preserves our environment, improves real estate practices and ensures economic vitality," added Hayes. "As Colorado Association of REALTORS® Legislators of the Year, we salute Sen. Gardner and Rep. Carver's legislative efforts to protect REALTOR® clients throughout the most significant transaction of their lives—purchasing a home, and we extend our sincere gratitude for their devotion to Colorado and their support for REALTOR® priority issues."
The Colorado Association of REALTORS® is the state's largest real estate trade association that represents more than 26,000 members statewide. The association supports private property rights, equal housing opportunities and is the "Voice of Real Estate" in Colorado. For more information, visit www.ColoradoREALTORS.com.
###