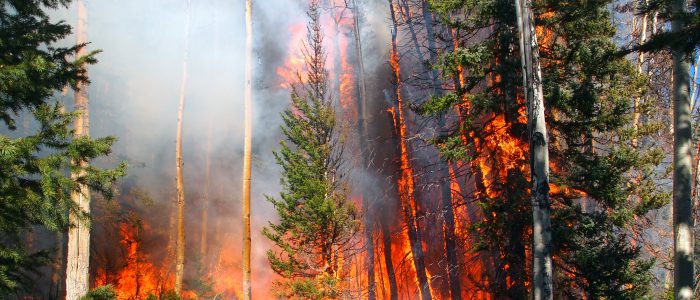 REALTORS® join forces with insurance companies, wildfire safety organizations to offer preparedness guide for Colorado residents
ENGLEWOOD — With one of the most destructive wildfire seasons in state history burning homes and endangering communities, the Colorado Association of REALTORS® has teamed up with the Rocky Mountain Insurance Information Association and other state wildfire prevention and insurance stakeholders to create a consumer-focused Colorado Property and Insurance Wildfire Preparedness Guide.
Digital and hard-copy guides featuring best practices in wildfire mitigation, safety and insurance preparation for property owners, frequently asked questions and direct links to a wide range of local community resources for residents are available through the program's website, http://www.coloradoprojectwildfire.com.
"Our Project Wildfire team has created a unique, comprehensive resource guide with key wildfire and insurance recommendations for Colorado homeowners," said Colorado Association of REALTORS® Project Wildfire Chair Mike Budd, a Vail REALTOR® who has been instrumental in driving access and information about programs and resources in Wildland Urban Interface communities throughout the state.
Production of the Colorado Property & Insurance Wildfire Preparedness Guide was funded through a grant from the Colorado Association of REALTORS® Foundation.
The Colorado Association of REALTORS® launched Colorado Project Wildfire in 2015 to help raise awareness of the increasing danger of wildfires in our state, to activate the association's network of 26,000 REALTORS® in providing information and support to homeowners living in high-risk areas and to advocate for incentives for homeowners who take concrete steps to make their properties less at risk.
Since its launch, Colorado Project Wildfire has established partnerships with like-minded fire-prevention organizations and assisted local REALTOR® associations throughout the state with complimentary programs to activate its members in promoting awareness and mitigation.
For more information, visit http://www.coloradoprojectwildfire.com.
For more on this article, please visit the VailDaily website by clicking here.