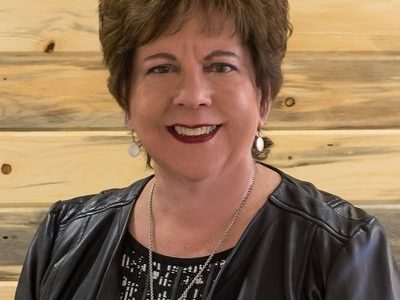 BREAKING NEWS: REALTOR® Lynn Myers Runs for House District 41
House District 41 Republican Nomination Committee has picked REALTOR® and former Arapahoe County Commissioner Lynn Myers (R) to challenge Representative Jovan Melton (D), who faces calls from leaders of the Democratic party to resign after his arrests on domestic violence charges were reported. As a current member, past REALTOR® of the Year award recipient and former Chair of the Aurora Association of REALTORS®, Myers is a voice for the real estate community and backed by the Colorado Association of REALTORS® Political Action Committee (CARPAC). Former Republican HD-41 candidate Dahlia Weinstein stepped down from the race in late September due to personal reasons.
…
"Having lived and worked in Aurora for 40 years, I just could not sit on the sidelines anymore," Myers said. "The citizens of HD 41 deserve a voice in the legislature that can work across the aisle and solve problems. That is how I approached my work as an Arapahoe County Commissioner, where we found ways to build consensus across the public and private sectors to build road, parks and libraries. And that is what I want to bring to this race."
…
Myers, who started her career as a Realtor has also served as Chair of the Centennial Airport Board and the E-470 Public Highway Authority Board, served on the Arapahoe County Commission from 2000-2007 (two terms as Chair), and has been a champion of serving the region's transportation infrastructure needs. She currently serves as Senior Vice President at the Denver South Economic Partnership where she works to expand economic opportunities throughout the south metro region. She has been recognized nationally as one of the 50 Top Economic Developers of 2014 by Consultants Connects and received the Economic Development Council of Colorado top award in 2015. Myers currently serves on the Arapahoe/Douglas Workforce Board and on the Board of Developmental Pathways.
Dahlia Weinstein, the Republican who withdrew from this race in September, will appear on the ballot as the Republican candidate for House District 41. Any vote cast for her will actually be counted for Lynn Myers. A vote to Dahlia Weinstein is a vote for Lynn Myers!
###
Learn more about Lynn Myers at myersforcolorado.com.
###
Myers in the News:
The Denver Post
Aurora Sentinel
###
Vote REALTOR® PARTY on November 6!