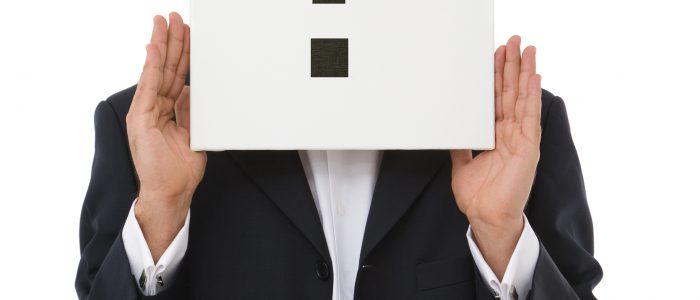 Are You an Active Member or Do You Only Pay Dues?
By: Tyrone Adams
###
Can you believe 2018 is almost gone? As we approach 2019, now is a great time for you to start thinking about becoming an active member and not just "paying dues" to the Colorado Association of REALTORS® (CAR)!  I am going to take a few liberties before I go into why and how you can get involved.  
###
Thank you to all who have volunteered your time and energy in the past and present.  I would also like to extend a special thank you to Ann Hayes and her Leadership Council for their exemplary leadership this year.  It has been a pleasure working with you and we look forward to your continued support of CAR.  
###
Going forward into 2019, Justin Knoll and his Leadership Council will be carrying the torch and preparing CAR for the future. As staff, we look forward to working with you and the rest of you who will volunteer in 2019.  
###
I've heard Justin speak a few times about getting involved and if you haven't heard his analogy of buying a Coke and getting involved, it is worth listening to.  He says that in order to actually get your Coke out of the vending machine you have to push the button.  In other words, you must "take action" to get what you want.  
###
Think of CAR as the vending machine: in order to get what you want out of your association for your business and your community, you have to "push the button" and get involved. For over 96 years, CAR has done some amazing things as a state association and it is in large part because each and every year we have dedicated members who decide they want to be active by "pushing the button."   
###
Currently, over 26,600 Colorado real estate brokers are voluntarily choosing to be called a Colorado REALTOR®.  Unfortunately, only about two percent of our members are active. It goes without saying that we need more members to be active and not just pay dues.  Our success as a state association depends on a strong, collaborative efforts between our member volunteers and the CAR staff. 
### 
There are plenty of opportunities for you to get involved. 
###
• Volunteer Your Time. Volunteer on a state committee, task force, or assist with opportunities on a project-to-project basis. Click here for the current list of CAR Committees and sample task forces from 2018. The best thing about serving on a committee or task force is you get the chance to design what you need! 
###
• Contribute. Contribute by sharing ideas, suggestions, topics, general articles as a guest columnist, or you can request to become a presenter based on your experience as a REALTOR®. If interested, you can also become a CAR spokesperson. 
###
• Influence Public Policy. The most important benefit we provide for REALTORS® is our political advocacy.  Learn about CAR's legislative activities, attend our legislative events and become an ambassador, and advocate for private property rights and homeownership at the state level and in your local community. 
###
• Be a REALTOR® Ambassador.  Share your testimony of why you volunteer and why you are a REALTOR®. Keep abreast of all the benefits your local, state, and national associations have to offer you so you can pay this knowledge forward. Information is available on our websites and you can call the CAR office to request marketing materials to assist you as you promote the value of being a REALTOR® and why consumers should use a REALTOR®.
###
• Invest.  There are two ways you can help financially:
###
Invest in RPAC (REALTOR® Political Action Committee). This allows your local, state, and national associations to advocate so you can conduct business in a fair and equitable manner, protect private property rights, and promote homeownership.  
###
Donate to the CAR Foundation. The Foundation promotes safe affordable housing in Colorado, helps provide consumer education on buying and selling a home, and helps communities when natural disasters strike!  Click here for more information about the CAR Foundation.  
###
• Participate. Participate in the programs and services that are designed specifically for you.  We have programs and services, such as the Legal Hotline, professional development opportunities in-class and online, member connection events, industry research, discount programs and services, and more. Visit the CAR website at www.ColoradoREALTORS.com or talk to one of our customer service specialists to learn more at 303-790-7099.
###
You see, there really isn't a good reason not to get involved at your state association. There are many opportunities that are available at any level of commitment that works best for you.  
###
As one of the most frequent questions we get from members is "why be a REALTOR®," you will be able to answer this question for yourself, having been directly involved. Do yourself, your colleagues, and your state association a favor and don't just pay dues – "push the button" – we need you!     
###
Thank you for being a member!