Capitol Connection: April 12, 2019
House Bill 19-1257 & House Bill 19-1258: TABOR Debrucing Bills
HB19-1257 and HB19-1258, sponsored by Speaker KC Becker (D-Boulder), Sen. Kevin Priola (R-Henderson) and Sen. Lois Court (D-Denver) refers a measure to the 2019 statewide ballot that would let voters decide whether we authorize the state to retain state revenues in excess of the TABOR cap (the constitutional limitation on state fiscal year spending). The money retained would be allocated into three equal buckets of funding: (1) K-12, (2) higher education and (3) transportation. If these two bills pass the legislature then they would be referred to the voters for this November.
###
CAR's Legislative Policy Committee (LPC) supports these bi-partisan bills because Colorado voters should have a voice when it comes to state spending matters. CAR has a long history of supporting transportation investments and understands that good schools directly impact increased property values. Each year, the state legislature is faced with difficult decisions of allocating limited general fund dollars to address many competing priorities for the entire state. By funding these three critical areas, we could free up funding in the general fund for other obligations such as PERA, or critical needs such as affordable housing.
###
Both bills will be discussed on the House floor this afternoon.
House Bill 19-1319 Incentives Developers Facilitate Affordable Housing
HB19-1319, sponsored by Rep. Shannon Bird (D-Westminster), Rep. Hugh McKean (R-Loveland), Sen. Faith Winter (D-Westminster) and Sen. Dennis Hisey (R-Fountain), provides incentives to assist developers build affordable housing units and promotes the use of real property currently owned by the state, counties and municipal governments for the construction or rehabilitation of for-sale or rental housing for low and moderate income households.
###
Under current law, if an affordable housing project meets certain statutory criteria, the project can be eligible for a state property tax exemption, and if the project begins to make a profit, is sold or foreclosed, the State Property Tax Administrator may collect any property taxes that would have been owed from the exemption date. This bill eliminates the property tax "clawback" for projects that receive the exemption, and if the exemption is lost due to gain in profit or transfer of property, the state can collect all future taxes owned from the date the exemption was terminated.
###
The bill also requires most state agencies and institutions of higher education to provide an inventory of vacant buildings and undeveloped land to the State Architect. The Department of Local Affairs (DOLA) is to post the information on their website in a user-friendly format.
###
CAR's Legislative Policy Committee (LPC) supports this collaborative approach as a step toward addressing Colorado's insufficient supply of affordable housing options by removing barriers to financing and construction. The bill will be heard in the House Finance Committee on Monday, April 15th.
SB19-225: Authorize Local Governments to Stabilize Rent
SB19-225, sponsored by Sen. Julie Gonzales (D-Denver), Sen. Robert Rodriguez (D-Denver), Rep. Susan Lontine (D-Denver) and Rep. Serena Gonzales-Gutierrez (D-Denver), repeals current Colorado statute prohibiting rent control on private residential real property or housing units.
###
CAR's Legislative Policy Committee (LPC) strongly opposes this bill because it does not help us solve the affordable housing problem we are facing in Colorado. In fact this type of public policy would set us back in trying to instill the increased supply of affordable housing that we need to make a long-term impact on affordability for all Coloradans. Additionally, creating such a patchwork of laws or regulation would deter investment in our communities and building of homes we desperately need that would help us address the lack of supply across our state.
###
A lack of housing inventory is the main catalyst that drives home prices up. In the last six years, home prices have increased 44% while housing inventory has decreased by 13%. NAR research suggests that for every two new jobs, one single-family permit is issued, but right now we are seeing fewer single family permits being issued across the entire Front Range. If we take the right steps to improve affordability we give Coloradans a better future rather than a temporary solution that only builds a wall around a few haves at the expense of all the rest of the have-nots.
###
If you look at rent control policies established in in other states such as California, in cities such as San Francisco, Berkley and Santa Monica, this type of policy suggestion has only led to some of the highest rents in country. Whether it is rent control or rent stabilization, this form of public policy is the wrong approach for Colorado because it exacerbates the availability of affordable housing in a time when Colorado does not have the sufficient supply to meet the demand.
###
CAR Government Affairs staff will testify against the bill in the Senate State, Veterans and Military Affairs Committee on Monday, April 15th.
Help our Nebraska REALTOR® Neighbors
The Nebraska REALTORS® Association and their Home Buyer's Assistance Foundation have partnered with the National Association's REALTORS® Relief Foundation and have received a $500,000 grant to help those affected by the Nebraska flood. Flood victims can apply for mortgage or rental assistance for up to $1,000! Please visit the Nebraska REALTORS® website for more information. Also, please consider making a donation to the REALTORS® Relief Foundation using the link here.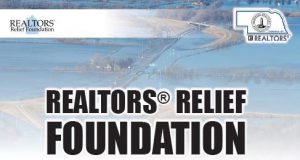 CAR Spring Summit (April 23-25, 2019)
The 2019 CAR Spring Summit is just around the corner. Spring Summit is packed with business meetings, new ideas, vendors, networking and fun. The Four Seasons in Vail is the place to be Apr. 23-25, 2019. Also, during Spring Summit, join us to celebrate 50 years of RPAC at our annual Spring RPAC Reception, A Diamond is Forever. Join us in your best James Bond attire to support 50 years of RPAC and even enter a raffle to win a diamond. Registration for Spring Summit is available online. Click here for more information and the link to register.
NAR Midyear Legislative Meetings (May 13-18, 2019)
The REALTORS® Legislative Meetings and Trade Expo allows NAR members an opportunity to take an active role in advancing the real estate industry, and public policy directly. REALTORS® come to Washington, DC, for special issues forums, committee meetings, legislative activities, hill visits and the industry trade show. Registration is now open.  Click here for more information.
###
For Colorado, we have nine hill visits to complete and as we approach May, CAR Government Affairs staff will be in contact with attendees regarding the hill visits meeting schedule for their specific congressional district.
50th Anniversary of RPAC
This year marks 50 years of RPAC's work to advance the American dream of homeownership. Nationally, RPAC has grown from just 300 REALTORS® investing $28,000 to more than 98,000 REALTORS® investing over $36.5 million.
###
The purpose of RPAC is to support candidates that support REALTOR® issues. Our goal is to elect pro-REALTOR® candidates at the local, state, and federal levels – candidates that share our support for homeownership, protect property rights, and who will listen to our concerns. Investing in RPAC is one of the easiest things you can do to protect your business. Our goal raise funds to continue to support Colorado's REALTOR® champions and ensure we achieve the policy outcomes necessary to protect property rights. Click here to invest today!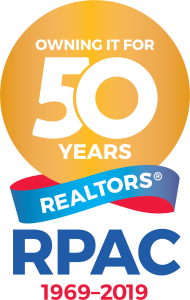 Colorado Project Wildfire
Developed by the Colorado Association of REALTORS®, Project Wildfire is designed to help reduce the destruction of land, property, and lives.  Working in partnership with other like-minded fire prevention organizations across the state, local REALTOR® associations are bringing education and awareness, as well as access to resources, directly to residents in their local communities. To learn more about Colorado Project Wildfire, click here.
Sign up for REALTOR® Party Mobile Alerts
More than 50,000 REALTORS® from across the country have already signed up for REALTOR® Party Mobile Alerts – have you? Text REALTORS to 30644 to stay up to date on REALTOR® issues!  You'll be among the first to know about NAR Calls for Action and more! Click here for more information.