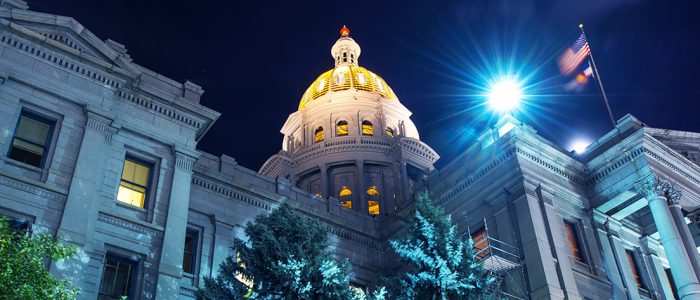 Governor Polis Signs Affordable Housing Bills
Affordable housing concerns tops the list of priority issues for many Coloradans. Colorado REALTORS® collaborated with diverse stakeholders throughout the 2019 legislative session to make significant strides that focused on short- and long-term housing solutions for communities across our state.
###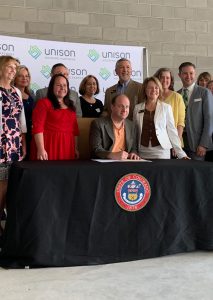 ###
On May 17, 2019, with Colorado REALTORS® in attendance, Governor Jared Polis signed a series of affordable housing bills. Descriptions of each bill signed can be read below:
###
HB-1322 – Expand the Supply of Affordable Housing

Establishes a new state fund in the Division of Housing to provide sustainable funding for programs and projects that improve, preserve, or expand the supply of affordable workforce housing in Colorado. Revenue sources include General Fund, Unclaimed Property Trust Fund, Marijuana Cash Funds, and Gifts, Grants and Donations.
###
 HB-1319 – Flexible Funding Opportunities and Incentives for Developers

Creates two policy changes to support private and nonprofit developers in initiating financing and building affordable housing projects. Affordable housing developers are having difficulty obtaining financing from lenders because the claw back gives lenders too much restrictions.
Requires an inventory of Public Lands Suitable for Affordable Housing Development.
Limits claw back of property tax exemption fund for affordable housing projects to enable lenders more ease to finance projects.
###
 HB-1228 – Expansion of Low-Income Housing Tax Credit (LIHTC)

Raises the cap of total allowed state tax credits for the program from the current $SM to $10M. And raises private sector equity needed to support the development and preservation of affordable housing.
###
HB-1245 – Affordable Housing Funding From Vendor Fee Changes

Increases the state vendor fee and allocates the additional funds to the development of affordable housing and the reinsurance program to reduce healthcare costs
###
The Association's Government Affairs Division, led by Elizabeth Peetz, worked cooperatively with more than 80 stakeholder organizations and business leaders across the public and private sector, political leaders from both sides of the aisle and countless others to support key statewide legislation aimed at expanding and improving affordable housing solutions and economic growth in the decades ahead.
###
"Housing affordability has become out of reach for Coloradans, especially our critical civil servants and working middle-class," said Peetz. "We need to move beyond thinking about housing affordability and affordable housing as simply two troubling phrases and start thinking about housing solutions across an entire spectrum. Whether it's a vulnerable subpopulation where supportive housing is necessary to meet basic needs, a new family looking to invest in their future, the companies we look to retain and recruit to our state for economic growth and services, or our senior citizens whose needs are changing as they retire, everyone is going to need better solutions."
###
"Working with a group of dedicated and creative stakeholders across our state, we've made significant strides in this current legislative session and we're excited about taking the next steps to continue to refine and grow the programs and meaningful housing solutions for all Coloradans in the years to come," said CAR CEO Tyrone Adams. "This is Colorado's opportunity to cultivate and execute innovative ideas and to increase the supply of housing and diversity of housing options to meet the demands of our citizens and our businesses."