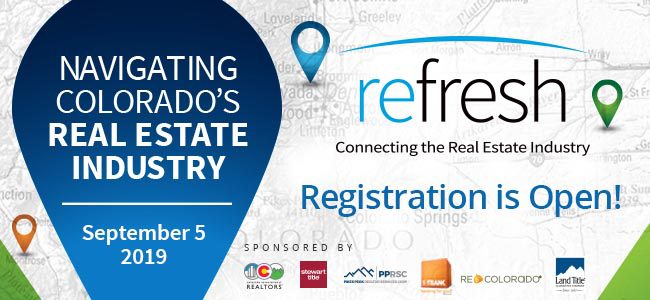 REfresh Registration is Open!
Registration is now open for the 2019 REfresh Conference on September 5, 2019 at the Colorado Convention Center in Denver.
###
REfresh is not your "normal" conference: it is fast-paced and filled with quality speakers in a short time frame.
###
"REfresh is an opportunity to get quality professional development to help you become more successful in the real estate industry," says Colorado Association of REALTORS® CEO, Tyrone Adams. "Everyone who comes will take one or two things away to apply to their business."
###
Join REALTORS® from across the state to learn from industry thought leaders  and develop invaluable networking relationships with sponsors, exhibitors, and attendees. The cost to register is only $99.
###
To learn more about the event, a list of speakers, and to register, click here. 
For additional questions, please email communications@coloradorealtors.com or call 303-790-7099.
###