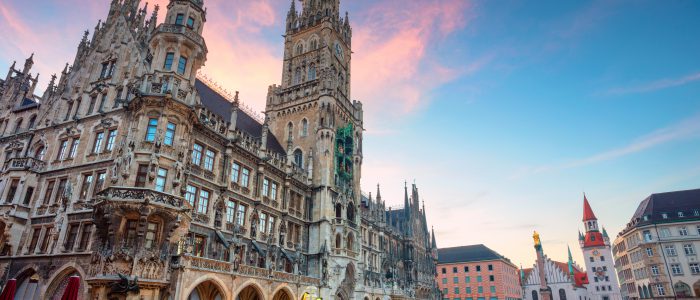 Interested in Joining Global REALTORS in Germany?
Come join us on Monday, July 15th, from 1:00 – 2:30 pm at CAR's headquarters for a global discussion and informational session about NICARs Commercial Global Business Network's planned fall trip to Berlin and Munich, Germany.
The conversation will be led by the former chairs of the CGBN from Chicago – Andy Velkme, CIPS and Bill Caton, CIPS – Andy and Bill are global commercial real estate practitioners and speakers who you may have met at the CAR Spring Summit in Vail or at past NAR Annual Conferences in Boston or Chicago where CGBN curated and led panels about global innovation and navigating inbound global real estate transactions.
The goal of July 15th's event is to have a lively, informative discussion about Denver's place in the Global Real Estate market and to motivate Colorado REALTORS® to join the CGBN in Berlin and/or Munich this October for an unforgettable adventure that is sure to increase your global real estate business.
Beverages and light snacks will be provided.
Please rsvp to: andy@catoncommercial.com if you plan on attending.
What: Global Real Estate Conversation with the CGBNs Andy Velkme, CIPS, and Bill Caton CIPS
Where: CAR Inverness Office – 309 Inverness Way South, Englewood, CO 80112
When: Monday, July 15th, 1:00 – 2:30 pm
*Note: Travel expenses not funded or sponsored by CAR
---
---
More details about the CIPS Course & Educational Tour in Berlin & Munich, Germany
It consists of:
1) an offering of three CIPS courses and educational tours in Berlin, Germany
2) a weekend trip to Munich for Oktoberfest
3) followed by Expo Real…….the largest commercial real estate conference in Europe – https://www.exporeal.net/ – where NAR is sponsoring a booth for our attendees
You can participate in all of the offerings or just any one you'd like.
Our goal is for 25 U.S. REALTOR brokers and 25 commercial brokers from the international community to come together in Berlin and Munich, not only to share in this tremendous educational experience, but develop a relationship that will translate into lifelong associations and business opportunities. This group will form an alumnus to foster a platform of international business!
The CIPS courses will be sponsored by IVD Association from Berlin, Germany. The registration is being facilitated by NICAR of Illinois. You can register simply by clicking on the link below and following the instructions. Registration for Expo Real is separate and per Expo Real's website is anticipated to open in July. Make sure to register by August 9, 2019 to take advantage of the early bird registration pricing!
Here is a video overview and a link to registration: https://www.nicar.com/cips/
The committee is also excited to offer sponsorship opportunities for companies to gain valuable brand recognition through this exciting program. Sponsorship not only supports the programming, making this event affordable for attendees, but it also provides the sponsors with onsite international brand exposure to at least fifty commercial real estate companies who conduct international business, brand exposure via website and social media exposure to NICAR CGBN membership, and our Platinum sponsors also receive branding at the CGBN table at the NAR booth at Expo Real
Please share this offering with any commercial real estate individuals, companies or associations, nationally or internationally, with whom you are affiliated or do business.
Should you have any questions please email andy@catoncommercial.com or if you have questions regarding registration, please reach out to Evie Caprel at ecaprel@coachmarketingltd.com.