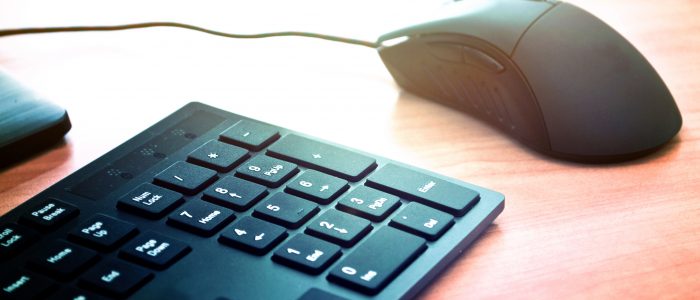 iBuyers Shake Up Denver-Area Market
Providing REALTORS® with Opportunities to Stand Out
Technology has always been the great disrupter, forcing established industries to adapt and change with the times. Backed by venture capitalist investment from Silicon Valley and overseas, Instant Buyers, or iBuyers as they're known, have developed algorithms they say can accurately assess the value of homes. And while their arrival in Denver has alarmed some in real estate, some REALTORS® think their arrival provides them with an opportunity to outshine the new competition.
iBuying works like this: An owner interested in selling his or her home can request an offer online by submitting photos of their house to an iBuyer such as Zillow. Using automated valuation models, the iBuyer will then send an initial offer to the owner. If the seller accepts, the iBuyer will send an inspector to evaluate the condition of the home, note any items that need to be repaired, and present it to the seller for review. The seller can repair the damage themselves or deduct the cost from the original offer. Once the iBuyer purchases the home, repairs and updates are made and the home is placed back on the market, sometimes for extensive profit.
The entire iBuying purchase is designed to take just a few days. It's this quick turnaround that iBuyers claim is the big advantage over the traditional method of selling a house. Sellers don't have to spend money readying their home, and there are no open houses or drawn out negotiations.
"You should be able to sell a home within a handful of clicks," said Eric Wu, Opendoor's Chief Executive in an article in the New York Times.
And what started in cities like Phoenix and Atlanta has led Zillow, as well as new players like Opendoor and Offerpad, to establish offices in the Denver area hoping to get a toehold on the local market.
THE UNKNOWN PREVALENCE OF iBUYERS
Just how big the iBuying phenomenon in Denver is hard – if not impossible – to quantify because most of the transactions don't occur on the multiple listing service (MLS). Additionally, Zillow uses various LLCs to purchase homes which makes it even harder to track and most iBuyers don't publicize their purchases to maintain confidentiality from their competition.
A June 2019 Denver Post article stated that since October 2018, Opendoor has purchased more than 200 homes in metro Denver and sold more than 80 as of June 1. 8Z, which began operating in the iBuying space in Spring of 2019, had made offers on 80 homes, but only purchased three. A representative for Zillow stated the company had made 30 acquisitions in April and has seen continued month-over-month growth.
"It's hard for us to know if there's a massive uptick in the popularity of iBuyers. When it comes to figuring out if this is a flash in the pan or here to stay, it's hard to say because the data just isn't there," said Colorado REALTOR® and Broker/Owner Matthew Leprino.
It's been reported that iBuying accounts for six percent of Phoenix's real estate market, and some think that's a realistic number for Denver.
COMPUTER ALGORITHMS VERSUS HUMAN KNOWLEDGE
Not everyone is convinced that iBuyers can accurately assess a home's true value.
"There's no possible way they're taking into consideration neighborhood value," said Leprino. He explained that REALTORS® have an in-depth understanding of neighborhoods as well as historical knowledge, which isn't captured in an iBuyer's algorithm. "In the Denver metro-area, for example, there are so many pockets of neighborhoods that it's hard to generalize any big trend anymore. You might have sections of Denver that receive multiple offers still while other sections are cooling off. Only a local REALTOR® is going to be able to provide a client with that insight."
Leprino said a homeowner accepting an iBuyer offer could have ripple effects throughout the neighborhood. "One person could take the iBuyer offer on their home and it can drastically effect the values in their neighborhood. One has to assume that they (iBuyers) are more likely than not offering less than the home is worth for the convenience the seller is receiving," he said.
IT'S NOT 'THEM AGAINST US'
While the arrival of iBuyers in Colorado has worried some real estate agents, Leprino and fellow Colorado REALTOR® and Broker/Owner Kelly Moye view this as an opportunity to differentiate themselves from their new competitors.
"I don't think we [REALTORS®] can take the approach of its 'them against us' and that we're adversaries," Moye said. "[iBuying] is just an alternative business method. We've always had alternative business methods, whether it's for sale by owner, selling a home with a REALTOR® or without one."
CONSIDERATIONS FOR HOMEOWNERS
Moye says she often hears clients say they want to price their home well, but don't want to give it away. "Basically, an iBuyer is asking [a homeowner] to leave money on the table. Without exposing their home to the market, they don't know how much money they could potentially get," she said.
Homeowners need to do their due diligence when considering an iBuyer. "It's the same as showing up at a trial without an attorney. You're receiving an offer from another party and because you have no representation, you have no idea if it's a good offer or not," Leprino added. "You have no idea if the price is fair. You have no idea if the terms being proposed are a realistic valuation of your home."
"They might lure [homeowners] in with the promise of a desirable sale price and a quick close. For some people, that might be very desirable," he explained. "There can be convenience fees tacked on that can be more if they had listed it in a traditional way. Look at those secondary fees and make sure you know what that bottom line is," he added.
iBuyers charge of fee of 8 to 10 percent or more for the convenience of their services, and that doesn't include repairs that need to be made to the property.
REALTORS® SHOULD 'PIVOT AND ADJUST'
Whereas some real estate agents might see a growing threat from iBuyers, Moye and Leprino see opportunities on the horizon. The challenge, according to Moye, will be for REALTORS® to pivot and adjust. "REALTORS® need to realize that there's some value in iBuyers for the consumer. Figure out what that value is and provide more value," said Moye.
REALTORS® must be prepared to sell their services to a potential client. "Every broker should be able to tell within 60 seconds or less what value they bring to a transaction," said Leprino.
Leprino explained that it's necessary for REALTORS® to know what iBuyers are offering consumers and what the associated fees are. He suggested REALTORS® take advantage of getting a free quote from several iBuyers and getting the sales pitch directly from them. He's done just that and received offers from two iBuyers to gauge the customer experience.
"There's about a $60,000 difference between OpenDoor and Zillow in the numbers they pitched to me. That alone is enough to arm me when I go to potential clients to tell them of the possible variation in offers they could receive from iBuyers," he said.
Moye said the high fees charged by iBuyers is another way for REALTORS® to differentiate themselves. She explained how a client called her after getting an offer from Zillow. "Chances are, five years ago he wouldn't have known about Zillow. All of a sudden, I'm on the phone with him competing with them. I knew my elevator pitch and I was ready for it," she said. Moye stressed that REALTORS® should develop a marketing plan and sharpen their sales pitch if they've become complacent.
There's a big difference between what an iBuyer and a REALTOR® offers, and the REALTOR® must communicate that to potential clients. "We're the ones with the local knowledge. We know and have access to data, and we're happy to share that. We have our pulse on what's going on in the neighborhood and what new developments are coming in. What the trends are in that particular neighborhood," said Leprino.
Moye also says she reads real estate news daily to keep up on industry trends and takes more continuing education credits than she needs because she wants to stay on the cutting edge of the real estate market.
What a REALTOR® brings to the table is more than just the hard skills. "We're the ones who can be your advocates. We're the ones who can provide you with guidance to know if you are or aren't making a good decision," said Leprino. "Our REALTOR® oath requires us to provide that. There's a local expertise you cannot and will not get by using an iBuyer."
NO CRYSTAL BALL
Moye thinks consumers may look at iBuyers as a viable alternative, but they will wane when the housing market changes and homeowners don't have as much equity. "The iBuyer scenario works in this market because people have equity – enough equity that they're willing to leave a little on the table because they've got a whole bunch more in their hands," Moye said. "When the market starts to turn, then the margins become smaller and the iBuyer scenario doesn't look as appealing."
While she doesn't have a crystal ball, Moye says she'll be ready for the future. "Don't think this is the end. This is just another alternative way of buying and selling homes. In five or ten years there'll be another way and then another way after that. Everything evolves. Make sure you're ready," she said. 
For this article and more, please see CAR's July 2019 Colorado REALTOR® Magazine by clicking here.