Capitol Connection – February 14, 2020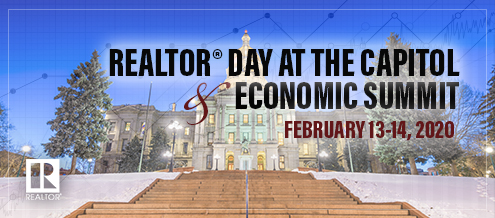 CAR's REALTOR® Day at the Capitol and Economic Summit Focused on the State's Growing Economy and Housing Needs
Thank you to all Colorado REALTORS ® who attended CAR's Economic Summit and REALTOR® Day at the Capitol. Over 250 Colorado REALTORS® attended the two-day event. Thursday's REALTOR® Day at the Capitol luncheon featured J.J. Ament, CEO of the Metro Denver Economic Development Corporation and Patti Silverstein, Chief Economist at Research Partners. Later in the day, CAR members had the opportunity to visit with members of the Colorado General Assembly at the state capitol and provide information on the real estate industry's most pressing public policy issues. Then, heard from legislative leadership on their priorities for the 2020 legislative session.
Thank you to:
Speaker of the House KC Becker
Senate Minority Leader Chris Holbert
House Minority Leader Patrick Neville
Senator Robert Rodriguez
Friday's Economic Summit program included an affordable housing panel presentation with Alison George, Housing Director, Department of Local Affairs Division of Housing, Ted Leighty, CEO, Colorado Association of Home Builders, Karen Kallenberg, Executive Director, Habitat for Humanity of Colorado, and Liz Peetz, Vice President of Government Affairs, Colorado Association of REALTORS®. Each panelist shared data on the factors that create barriers to homeownership and how their organization is tackling housing needs across the state.
A special thank you to the legislators who joined us at the REALTOR® Day Luncheon:
| | |
| --- | --- |
| Senators | Representatives |
| Jeff Bridges | Richard Holtorf |
| Dennis Hisey | Cathy Kipp |
| Ray Scott | Colin Larson |
| Jim Smallwood | Susan Lontine |
| Rachel Zenzinger | Hugh McKean |
| John Cooke | Kim Ransom |
| | Janice Rich |
| | Dylan Roberts |
| | Matt Soper |
| | Donald Valdez |
| | Kevin Van Winkle |
---
HB20-1093: County Authority License and Regulate Business — LPC Position: Neutral
Rep. McCluskie (D-Dillon), Rep. Wilson (R-Salida), Sen. Donovan (D-Vail), and Sen. Rankin (R-Carbondale)
Summary: HB-1093 permits counties to license and regulate short-term rentals by extending the same authority that cities already have to counties. This authority is limited to solely setting the fees, terms, and process for issuing or denying a short-term rental business license.
Rationale: CAR worked diligently to narrow the originally broad bill regulating all businesses to restrict regulatory authority to short-term rentals only and further limit the board of county commissioners or assessors from changing the property tax classification–that could mean a difference of property tax of 7% or 29%. With these critical amendments, counties would have the authority to regulate fees or terms and licenses for short-term rentals dealing with items such as how to dispose of trash to preventing bear activity rather than reclassifying the property tax rate. Earlier in the week, HB-1093 passed third reading on the House Floor and will next be heard in the Senate.
---
SB20-109 Short-term Rentals Property Tax — LPC Position: Oppose
Sen. Gardner (R-Colorado Springs)
Summary: SB-109 would have changed the property tax classification from residential to commercial property tax rate when a building, or portion of a building, is used for short-term stays during the property tax year.
Rationale: This statewide policy change would have quadrupled property taxes on homeowners throughout the state causing several unintended consequences. Specifically, the bill would have harmed mountain communities that rely on revenue from tourism, homeowners that rent out their house because they move for a military transfer, or rent a spare room in their home as income to pay their mortgage as a few examples of SB-109's far reaching impacts. CAR opposed this policy because local jurisdictions should be able to make decisions that are right for their own community needs rather than a statewide one-size-fits-all approach to increase property taxes that would cripple local economies for decades to come.
The bill was postponed indefinitely by the bill sponsor and earlier this week. CAR will continue to actively participate in the discussions around short-term rentals with policy makers so that we do not pursue policy that is harmful to real estate or homeowners.
---
SB20-096: Remote Notary Protect Privacy — LPC Position: Support
Sen. Rodriguez (D-Denver), Rep. Duran (D-Wheat Ridge), and Rep. Carver (R-Colorado Springs)
Summary: SB-096 authorizes a notary public to perform remote notarization via real-time audio-video communication technology, similar to Skype or as FaceTime with an individual who is not physically present. Additionally, the bill sets up requirements to use these electronic systems that aligns with rules and standards that would be established by the Secretary of State in future rulemaking.
Rationale: It is of utmost importance to REALTORS® to protect the consumers they work with each day and instill trust and transparency in real estate transactions. LPC supports the use of audio-visual technology in the remote notary process while protecting consumer data in a meaningful way as outlined by the National Association of REALTORS'® (NAR) strict data privacy and security policies. SB-096 was heard in the first committee of reference this week and will now move onto the Appropriations Committee for their consideration.
---
SB20-128: Generation and Transmission Cooperative Easement Broadband — LPC Position: Oppose
Sen. Coram (R-Montrose), Rep. Arndt (D-Fort Collins), and Rep. Catlin (R-Montrose)
Summary: In 2019, SB-107 authorized a cooperative electric association with an electric utility easement on real property to install broadband upon notice to the landowner. SB-128 expands this authority to an electric generation and transmission cooperative association and allows for the installation of new underground broadband facilities.
Rationale: REALTORS® strongly believe in protecting property owners' rights to own, use, and transfer real estate because a strong economy is dependent upon preserving the investment and improvements people have made in their property. And CAR has been supportive of expanding broadband access to all areas of Colorado. However, the LPC has concerns with this legislation as drafted because it does not provide the same private property right protections and notice requirements that was heavily negotiated last year in SB-107. CAR and other stakeholders fear this bill oversteps the original intent to provide access to broadband in rural areas of the state, because it could ultimately hurt property owners.
---
Play a Key Role in CAR's Legislative Advocacy Efforts
To assist CAR's legislative advocacy efforts, CAR has created a grasstops lobbyist network to establish one REALTOR® as a Key Contact for each Colorado State Legislator. Key Contacts will be activated and called upon at strategic moments to help influence state legislators on issues impacting the Colorado Association of REALTORS®. Click here to become a Key Contact today.
---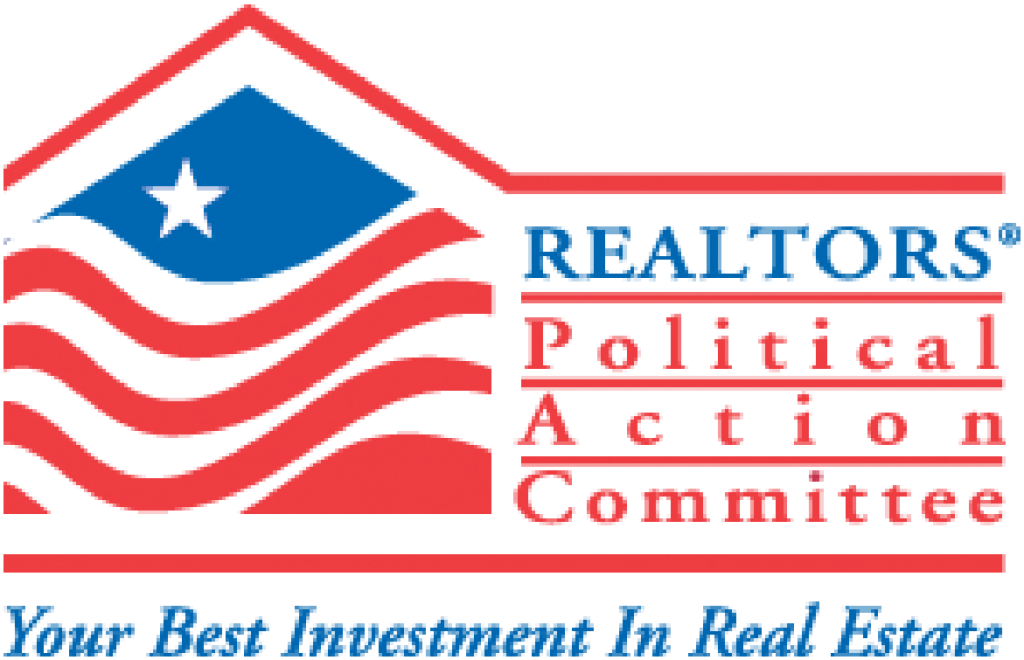 Investing in RPAC is an Investment in Your Business
The purpose of RPAC is to support candidates that support REALTOR® Party issues to elect pro-REALTOR® candidates at the local, state, and federal levels-candidates that share our support for homeownership and the protection of property rights. Investing in RPAC is one of the easiest things you can do to protect your business. Contact chill@coloradorealtors.com to make your investment today.
Did you catch last month's RPAC Minute? Click here to tune in.
---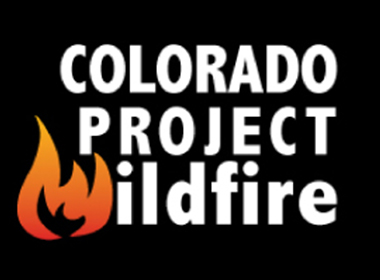 Colorado Project Wildfire
Developed by the Colorado Association of REALTORS®, Project Wildfire is designed to help reduce the destruction of land, property, and lives. Working in partnership with other like-minded fire prevention organizations across the state, local REALTOR® associations are bringing education and awareness, as well as access to resources, directly to residents in their local communities. To learn more about Colorado Project Wildfire, click here.
Colorado Project Wildfire Partnerships Gaining State and National Attention – Read here.