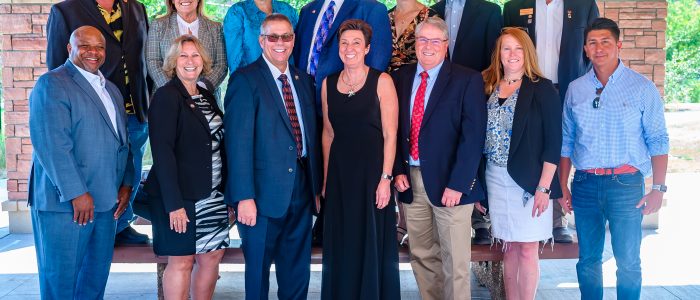 Colorado Association of REALTORS® Announces 2020-2021 Leadership; Robert Walkowicz Installed as Chairman
The Colorado Association of REALTORS® (CAR) installed its 2020-2021 Leadership Council at the Association's home office in Englewood, Colo. last week.
Robert Walkowicz, Broker Associate/Partner with the Group in Fort Collins, Colo. was inducted as chairman of the Colorado Association of REALTORS®, a role he will assume from Dec 1, 2020 through Nov. 30, 2021.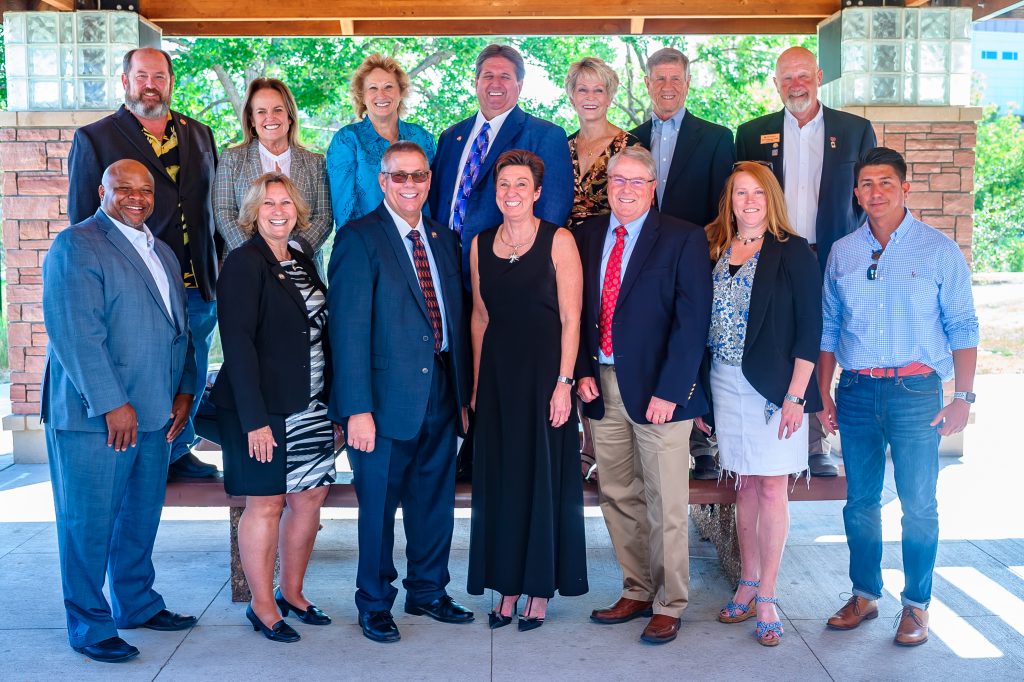 Walkowicz has extensive experience with the Colorado Association of REALTORS® dating back to 1994. Of note, he has served as a CAR Board of Director and as a CAR Northeast District Vice President. He is also a Major Investor with the REALTORS® Political Action Committee, where he's earned a Crystal R. Walkowicz has also volunteered on numerous CAR committees, including the Finance Committee, the Diversity and Inclusion Committee, the Convention Committee, and the Strategic Thinking Committee, to name a few. Walkowicz is also a member of the Loveland Berthoud Association of REALTORS® (LBAR) where he was awarded as the Association's REALTOR® of the Year in 1999 and served as LBAR's President in 2000. In addition, he was the 2014 President of the CRS Colorado Chapter #1 for Certified Residential Specialists and honored as 2015 State Chapter CRS of the Year.
In his new position, Walkowicz will serve as a conduit between CAR's more than 27,100 members and the Board of Directors. Working in tandem with the leadership council, he will assist with strategic planning, helping to set the organization's direction and vision for the coming year.
"I am grateful and honored at the opportunity to serve this great organization and passionate about being a REALTOR®," said Robert Walkowicz. "It is our mission to be the collective voice of 27,000 real estate professionals who promote consumer property rights and to be the industry leaders in ethics and professionalism."
"We promote property ownership for all Coloradans and position REALTORS® as the trusted real estate advisors and community advocates. My goal is to define how to best serve and interact with our membership, our 32 local associations, and key industry partners. Communication, advocacy, and being connected in these times are crucial to our organization and a focus for our leadership team," said Walkowicz.
"I am looking forward to continuing to work with Robert in 2021! Through his leadership, he will bring to the table enthusiasm, passion, and a spirit of collaboration that will serve our membership well. The REALTOR® three-way agreement is more important than ever to Colorado's real estate industry as we face unprecedented challenges on top of the recurring ones. This imperative collaboration is one area in which Robert truly shines," said CAR CEO Tyrone Adams.
Other top officers who will serve with Walkowicz are:
Matthew Hintermeister (LIV Sotheby's Intl Realty, Telluride) – Chair-Elect
Mary Ann Hinrichsen (RE/MAX Masters Millennium, Greenwood Village) – Treasurer
Janene Johnson (Real Estate of Winter Park, Winter Park) – Immediate Past Chair
David Barber (RE/MAX Professionals, Aurora) – Appointed Past President
The board's main responsibilities include leading and coordinating volunteer efforts of the association aimed at maintaining stability in Colorado's real estate industry, protecting private property rights, supporting efforts for affordable housing opportunities and providing resources and services designed to help Colorado REALTORS® succeed in their business.
Other members of the 2020-21 Leadership Council:
District Chairs:
Brian Urdiales (The Urdiales Group LLC, Fort Morgan) – Metro District Chair
Betsy Laughlin (Slifer Smith & Frampton/Bridge, Vail) – Mountain District Chair
Bob Skillman (The Group, Inc., Loveland) – Northeast District Chair
David Anderson (RE/MAX Pueblo West, Pueblo) – Southeast District Chair
Vicki Burns (Brass Key Realty, Craig) – Western District Chair
Division Chairs:
Hank Poburka (The Platinum Group, Colorado Springs) – Member Services Division Chair
Kati Harken (Keller Williams Realty DTC, Centennial) – Legal & Risk Division Chair
Sean Dougherty (RE/MAX Alliance- Boardwalk, Fort Collins) – Government Affairs Division Chair
Association Representative:
 Maria Cook (Aspen Board of REALTORS®) – Association Executive Representative
Ex-Officio