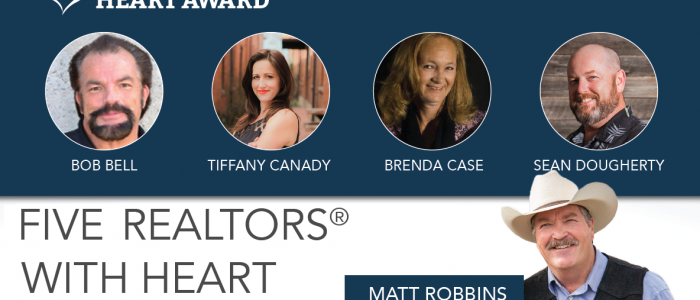 Gunnison REALTOR® Matt Robbins Wins Colorado's Heart Award
Five REALTORS® across Colorado recognized as the REALTORS® with a HEART
ENGLEWOOD, CO – May 27, 2021 – The Colorado Association of REALTORS® (CAR) Foundation has named Gunnison, CO REALTOR® Matt Robbins as the inaugural recipient of its Colorado's Heart Award in recognition of REALTORS® serving their communities with distinction. In honor of his selection, the CAR Foundation will make a $3,000 donation to Robbins' charity of choice, the 1971 GHS Football Memorial Foundation, Inc.
Robbins was selected from a pool of 46 nominees from across the state that included four district finalists who will receive a $750 donation to the charity of their choice.:
Bob Bell – Metro District – Denver (Charity – Food for Thought)
Brenda Case – Western District – Grand Junction, CO (Charity – Mutual Aid Partners)
Sean Dougherty – Northeast District – Fort Collins, CO (Charity – Realities for Children)
Tiffany Canady – Southeast District – Colorado Springs, CO (Charity – HBA Cares)
"Our Board and awards selection committee were simply astounded at the deep commitment to volunteerism and compassion that our nominees across the state have shown for the communities they love," said Amy McDermott, CAR Foundation Executive Director. "Any of these outstanding professionals could have been selected as our overall winner and we're very grateful to have them as a part of our REALTOR® family and to be able to support the organizations they serve in some small way."
About Colorado's Heart Award Winner Matt Robbins – Gunnison, Colorado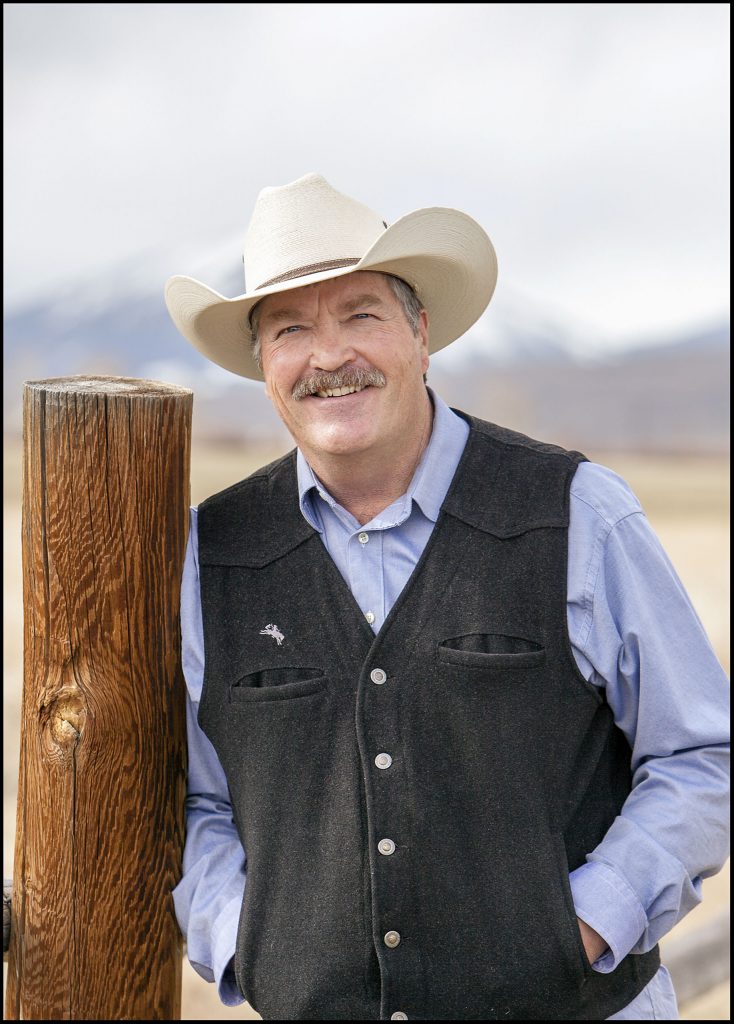 After a tragic bus accident took the lives of eight teenage Gunnison High School football players and a coach in 1971, the town of Gunnison was shocked, devastated, and changed forever. Nearly 25 years later, REALTOR® Matt Robbins, who operates Gunnison-based Monarch Realty, started a nonprofit entity with the goal of helping the community and honoring the memory of those lost. "I noticed every class get together or reunion always ended with discussions [of] the bus accident. An idea hit me that perhaps we could form a nonprofit entity to try and do something positive to help our community and at the same time honor the memory of those we lost," said Robbins. In 1996, Robbins formed the GHS Football Memorial Foundation.
In addition to creating a permanent memorial at GSH, which retired the football jerseys and coaching jacket of the players and coach who were lost, the Foundation endeavored to raise funds to award a university, college or vocational school scholarship each year to one female and one male graduate of Gunnison High School in memory of those who died. To date, the Foundation has awarded more than 50 scholarships totaling nearly $200,000 to students who exhibit the ability to overcome adversity in their lives.
The Foundation also pledged to advocate for school bus safety, awarding the "Paul Medina Safe Bus Driver of the Year" award each year. Paul Medina, the District Director of Transportation at the time, was instrumental in changing bus safety regulations following the crash, regulations that are now standard across the country and dubbed, "The Gunnison Package." The Foundation continues to monitor bus safety by sponsoring events that educate children and drivers about the ongoing importance of safe school bus transportation.
Robbins has served on the Board for the past 25 years, and the Board is gearing up for a busy year. A memorial event for the 50th anniversary of the crash is in the works for September 2021, and the Foundation wants to increase fundraising to provide larger scholarships in support of fast-rising college tuition costs. Bus safety will also continue to be a priority for the Foundation.
"Helping people was one of the main reasons I became a REALTOR® and it is still the most satisfying part of my job," said Robbins. "I've been fortunate enough to have a wife and family, a Foundation Board and an auction crew that all felt the same way."
Contact Robbins at matt@monarchrlty.com and learn more about the 1971 GHS Football Memorial Foundation here.
About Colorado's Heart Award District Finalist Bob Bell – Denver, Colorado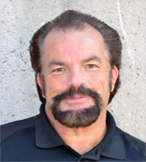 Denver REALTOR® Bob Bell is a north Denver native and still runs his business, Mile Hi Property, there. When he learned that many children in Denver often have nothing to eat all weekend after leaving school on Friday, he decided to act.
"Just being educated about the compelling problem of childhood hunger in my backyard was all the inspiration it took," said Bell.
Bell founded Food For Thought in 2012 determined to help the students at two schools. In both schools, more than 90 percent of their students qualified for free and reduced-price lunch, a federal program that provides students whose families fall below certain income thresholds with free breakfast and lunch at school.
Staffed 100 percent by volunteers, Food For Thought delivered more than 32,000 meals that first year, in "Power Sacks" that help feed a family of four over the weekend. The program has grown exponentially every year since. "Time is a premium in life and there are more Denver kids who need food," said Bell, but "leading a 'family' of doers who will not take no for answer" has enabled the program – still 100% volunteer; the Board members cover administrative costs – to grow to serve students at 72 schools throughout Denver, Aurora, Adams County and Westminster.
With the help of hundreds of volunteers packing food weekly at several packing sites across town, delivery drivers in donated trucks bringing the meals to schools, and school staff distributing the Power Sacks, Food For Thought provided more than 1,500,000 meals to nearly 11,000 students in 2018-2019.
During the Covid-19 pandemic, Food For Thought never missed a beat, pivoting to provide meals for "grab and go" distribution sites at Denver schools.
"I have learned that people are good. When presented with a problem and given a way to solve that problem, the love and passion of people has no bounds," said Bell, "My profession as a REALTOR® constantly exposes me to people at their most vulnerable moments and has groomed me to see a bigger picture in my local world."
Contact Bell at milehiproperty@gmail.com and learn more about Food For Thought here.
About Colorado's Heart Award District Finalist Brenda Case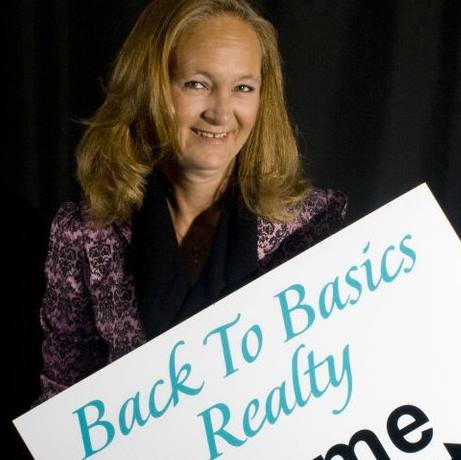 REALTOR® Brenda Case has spent much of her life on the Western Slope – a close-knit community. She operates her business, Back to Basics Realty, within this community in the Grand Valley. When COVID-19 hit, Case was motivated to make a difference in the lives of her neighbors who were struggling. A mutual aid Facebook group was formed by community members, where neighbors cold share food, supplies and support to others in the group. The movement quickly grew and soon the group had thousands of members.
Case volunteered to organize them, working with Mutual Aid Partners, a nonprofit founded to provide structure to the efforts and enable fundraising. She picked up and dropped off donations and recruited others to do the same for the group's Distribution Day, held every week at a local church. The distribution event has helped about 10,000 families in a year, donating more than 150,000 pounds of food. Case also oversaw a mask making and distribution project, enlisting and organizing volunteers to produce and deliver more than 50,000 masks during the year.
"Seeing the panic and fear in our community when the realization of the pandemic [hit] along with the lack of supplies and services was the biggest driving factor" to getting involved, Case said. "My mother was very active in the community, and she is my inspiration in so many things I do. I think I've always been a bit involved, but as an introvert I rarely call attention to myself."
That changed as the Mutual Aid movement grew. "I have learned to speak up and reach out for whatever needs our community might have. I've learned the importance of community in a way I'm not sure I truly appreciated before," Case added.
Perhaps the most meaningful Mutual Aid Partners project for Case has been senior engagement. When caring for her late mother before her death six years ago, Case learned just how lonely rehab and senior facilities can be. With her mother as her inspiration, Case recruited community members to deliver gifts for more than 2,200 seniors and facility care staff at the holidays. They also delivered gifts for Valentine's Day and Easter and enlisted elementary schoolchildren to make and send uplifting cards. Under Case's leadership, this program will continue with strong participation.
"The most rewarding part was probably watching our community come together while it seemed like the world was falling apart," Case said. "It was a beautiful thing."
Contact Case at brenda@backtobasicsrealtygj.com and learn more about Mutual Aid Partners here.
About Colorado's Heart Award District Finalist Sean Dougherty – Fort Collins, Colorado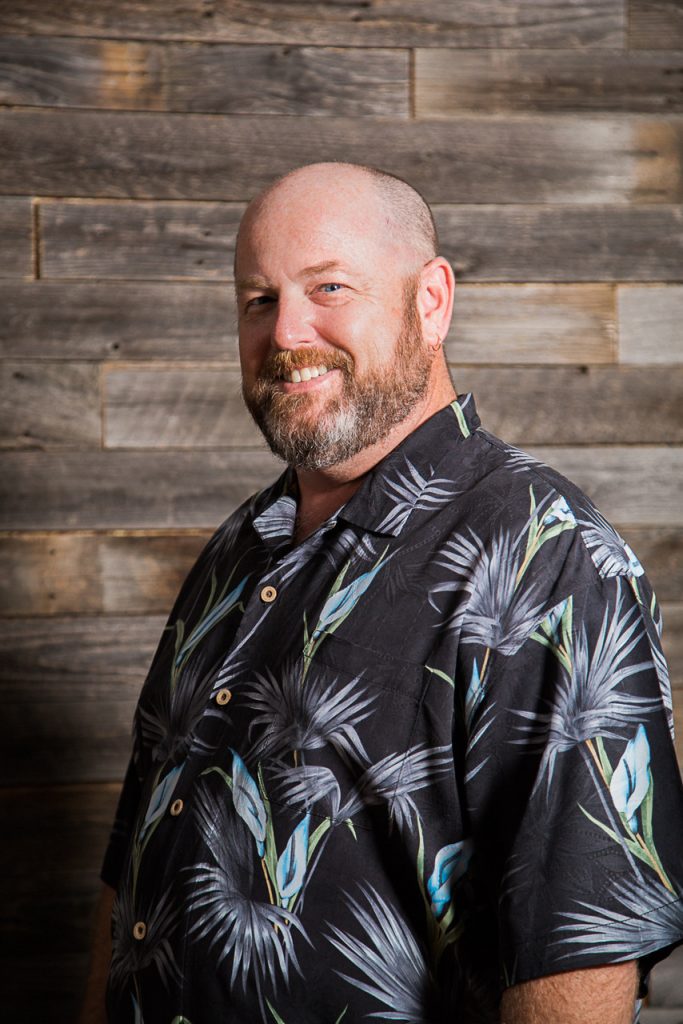 Because no child should be forgotten. It's the maxim that inspires the work of Realities For Children, a northern Colorado organization that provides support for the emergent and ongoing needs of children who have been abused, neglected, abandoned, or are at-risk. The organization provides emergency funding, organizes distribution of critical items, hosts youth activities and cultivates community awareness in addition to working to break the cycle of abuse through special direct grant programs and scholarships for the youth they serve.
Realities For Children's volunteers and supporters are passionate about the mission and committed to making a difference for these children. For 14 years, REALTOR® Sean Dougherty has been one of them. "The challenges that I hear from these kids – I just want all children to be happy, it's what they're supposed to be. Yet when I see and hear some of these kiddos' stories, it hurts my heart," he said.
He initially got involved by partnering with a friend to raise money for the Realities For Children Triumph Awards, which gives scholarships and post emancipation mentoring to at-risk and abused youth who want to go on to college or advanced education after high school. Dougherty and his friend created a poker tournament that ran for five seasons and raised about $75,000 for the program.
Dougherty didn't stop there. He operates his business, The Aloha Team with Re/Max Alliance, in Fort Collins, so he became a sustaining Business Member, helping to underwrite the administrative costs of the organization and ensuring that 100% of donations directly fund services for kids. Dougherty also participated in and sponsored the organization's annual Realities Ride and Rally, which has grown into a world record setting event and a major benefit for at-risk children. He has held leadership positions on committees and currently serves as a Realities for Children Ambassador as well.
The most rewarding part for Dougherty? "Seeing these kids after they've become successful young adults. I had one young woman come up to me at a hockey game and gave me a hug, saying 'thank you for believing in me.' She's in school and looking forward to getting out in the world and making her way," he said. "It's so cool to see them as adults now and knowing that RFC was able to help them overcome so much in life!"
Dougherty's dedication to Realities For Children has been integral in spreading the word about the organization's work. And as a REALTOR® it has given him an opportunity to cultivate relationships within the community.
"I have always found that the more I know about my community, the more I'm able to help my clients as well as other agents in my community. Plus, it helps my head and my heart knowing that I'm able to give something back to the community that has given so much to me."
Contact Dougherty at sean@hawaiianshirtguy.com and learn more about Realities For Children here.
About Colorado's Heart Award District Finalist Tiffany Canady – Colorado Springs, Colorado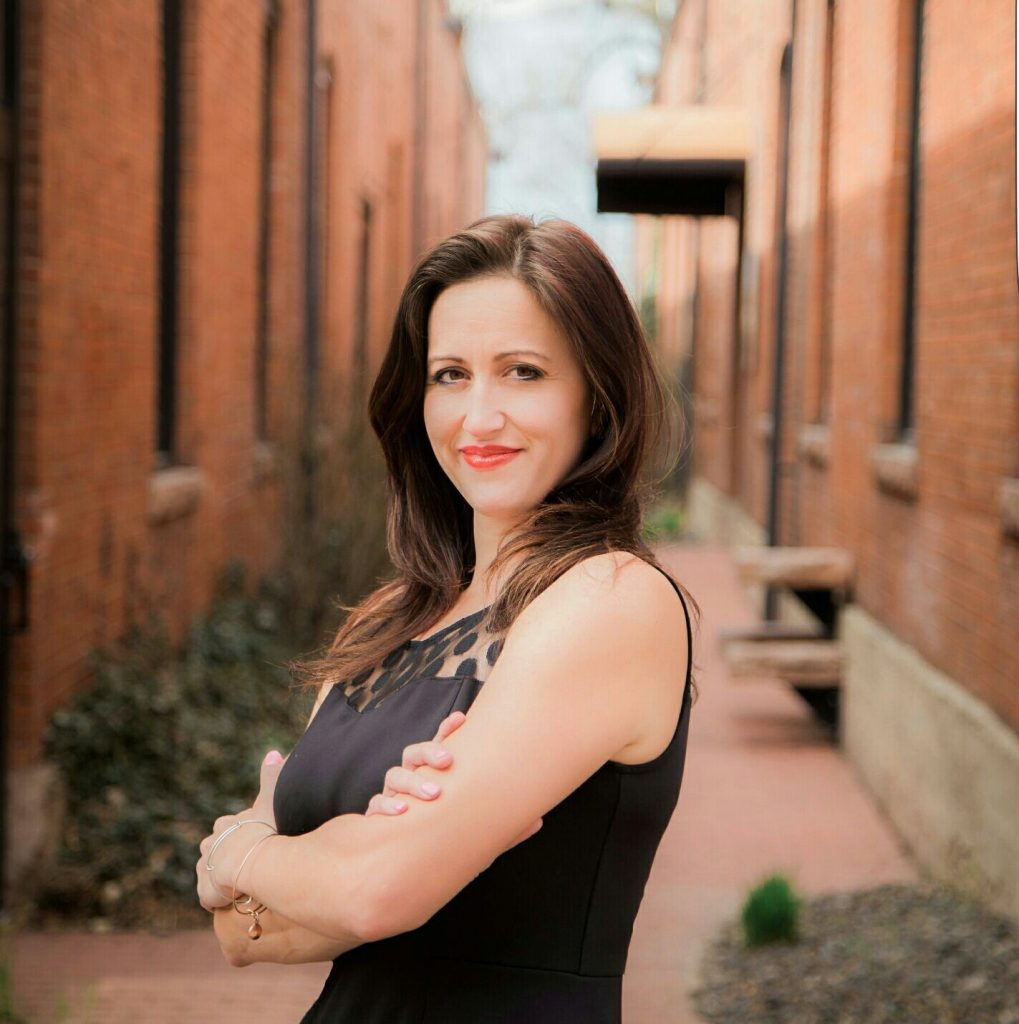 REALTOR® Tiffany Canady spends hundreds of hours a year helping to make critical home accessibility renovations happen for families who need them as a volunteer with HBA Cares, the philanthropic arm of the Housing and Building Association of Colorado Springs. HBA Cares connects construction industry partners with nonprofits and assists in managing projects to support transitional and accessible housing for community members.
Canady operates her business, The HomeBound Team with Keller Williams Partners, in Colorado Springs and has been working with HBA Cares for six years. In that time, she led fundraising efforts, planned events, recruited volunteers and rolled up her sleeves to help at construction project sites. She currently serves as Board President.
"It's an honor to serve alongside our Board members and forge relationships and partnerships in our community to aid in transitional and accessible housing," she said. "I focus on the good, and Colorado continually reminds me there are plenty of great people out there on a mission to leave the world better than they found it. My role is to help make the connections and share the story."
Connections are at the heart of HBA Cares' mission, and there is always another project for another deserving family or nonprofit partner. In recent years, projects have included building a lift for a paralyzed 10-year-old boy to enable access to the family's split-level home; constructing a new playground with equipment specially designed for children with disabilities; building a guest house associated with a local hospital to provide supportive housing for families with loved ones in critical treatment; and building parklets to expand outdoor seating for restaurants struggling under COVID restrictions.
"Through amazing volunteers, we were able to build outdoor seating for our downtown restaurants to stay open and provide protective gear and meals to our essential workers," Canady recalled. "It's clear no one succeeds alone, and it was evident our community was not just going to survive but thrive together and rise up."
The most rewarding part for Canady has been the people. "The opportunity to build strong relationships. We don't operate in a transactional business; we operate in the business of relationships. To forge relationships with community members, builders, trades, and no profits that are like-minded and strive to leave a legacy of love," she said.
"As a REALTOR® I am fortunate to serve families in one of [the] biggest investments of their life, a place they call home, the opportunity to live the American Dream. My work over the last six years with HBA Cares has allowed me to help families and individuals of all walks of life work on building that dream through partnerships that extend programs to aid in transitional and accessible housing," Canady said. "Giving and surrounding myself with leaders that dig in the trenches has helped me grow in so many ways, and I am grateful to have such a tremendous state and community to engage with."
Connect with Canady at tiffany@buysprings.com and learn more about HBA Cares here.
The Colorado Association of REALTORS® is the state's largest real estate trade association representing more than 28,500 members statewide. The association supports private property rights, equal housing opportunities and is the "Voice of Real Estate" in Colorado. For more information, visit https://coloradorealtors.com.
The Colorado Association of REALTORS® Foundation serves Colorado REALTORS® as the philanthropic and community engagement arm of the Colorado Association of REALTORS®. The Colorado Association of REALTORS® Foundation supports safe and attainable housing, advances homeownership for all Coloradans and provides housing-related disaster assistance to our neighbors in need. For more information, visit http://www.coloradorealtorfoundation.org/