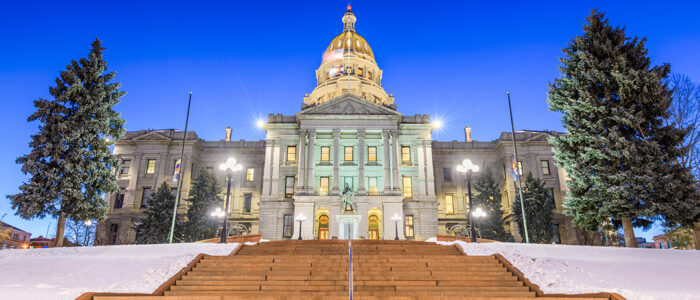 Statement on the death of Colorado State Representative Hugh McKean
Today, a great public servant will lay in state in Colorado.
Representative Hugh McKean was a hard worker who always brought common sense and logic to a building and conversations that can be very challenging at times. Foremost in his mind were his constituents and the people of Colorado.
As a minority leader of the Republican House caucus, he faced internal adversity as he bravely led a vocal minority. He will leave a lasting legacy as a champion of policy in many areas. He was a small business and affordable housing champion as he passed legislation that continued the LIHTC program, increased transparency in metro districts, incentivized using state land to build affordable housing, brought geo-thermal energy to the renewable portfolios of policy makers, fought to make water policy front and center, and led the charge to create a youth advisory council to give youth a say in public policy.
He will be remembered for the many significant achievements in policy in his short time at the Colorado Legislature. However, it was his nature that will be sorely missed by all those who knew him. Hugh McKean worked tirelessly to find ways to build compromise and brought a humanity to the building that will be almost impossible to replicate. We will forever miss that laugh that echoed through the chambers and meeting rooms breaking through tensions, and reminding us all that our first job is to treat each other with kindness and respect, especially those that we disagree with.
To his family and friends who let us spend time with him during his day job, we thank you for allowing Hugh to work with us and to serve Colorado with such great distinction. We are saddened and heartbroken to see his life cut short. May the laughter and joy of building a house be forever in our hearts as you pass onto an even larger afterlife presence.
Hugh McKean, we are saddened for your loss but honored to celebrate your life. We will miss you so much in Colorado.