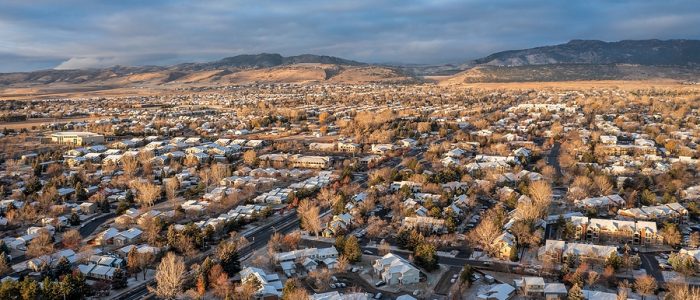 Homebuyers Make Gains in the New Market
Overall, CAR's October 2022 Market Trends report shows more homes on the market—along with a longer amount of time on the market. There were 5,670 homes sold across the state, which is down 17% from September 2022. The median sale prices have decreased by 2% since September, and are listed at $550,000
"Despite higher home mortgage rates, home buyers now have more choices," said CAR Spokesperson and Denver REALTOR® Matthew Leprino. "When they have more choices, they can make requests. Now we see advertising that says, 'We'll buy your rate down, we'll pay your closing costs.'"
Although a year ago, mortgage rates were at 3-4%, and are now at 6%, homebuyers are seeing some benefits: "You're not paying above asking anymore," said Leprino."Ya' know, if a house is listed for $450,00, there's a strong chance you're going to get it for $450,00," he said.
Sellers, on the other hand, should be patient, as the average number of days on the market is 42.
In mountain communities, prices increased by double digits. The average price of single-family homes in Estes has increased by 14.8% since October 2021 while the price of condos has jumped by 11.8%.
CAR Spokesperson and Estes Park REALTOR® Abbey Pontius says, "This is a welcomed refresher to catch up on things and regroup, but there is a fearful tinge to the air as the market is shifting."
In Steamboat Springs, the median sales price increased by 83.5% to $1.45 million. "The rise in interest rates has eliminated some would-be buyers who may now feel caught in a rental trap where they realize no financial or non-financial benefits," said CAR Spokesperson and Steamboat-area REALTOR® Marci Valicenti.
In the Northern Front Range market, CAR Spokesperson and Boulder REALTOR® Kelly Moye sums it up: "Stuck. That's how REALTORS® describe this market. Sellers are stuck in the prices of the past and buyers are stuck with the fear of what the future may hold," she said. "Sellers are learning to price to 2021 numbers and buyers are learning to leverage motivated sellers by requesting concessions to buy down their interest rate. Both seem to be working to keep the market rolling in what typically would be a slow time of year."
https://www.cbsnews.com/colorado/news/home-values-continue-climb-experts-talk/
https://www.businessinsider.in/thelife/news/colorado-homebuyers-are-gaining-the-upper-hand-in-cities-like-denver-where-prices-fell-10-since-spring-but-properties-in-ski-towns-are-not-getting-any-cheaper/articleshow/95453695.cms
https://gazette.com/colorado_politics/interest-rates-inflation-trend-during-slow-season-in-october-housing-report/article_a0264096-11f7-5014-bc6e-627002a8416b.htmlhttps://www.bizjournals.com/denver/news/2022/11/11/colorado-association-of-realtors-october-2022.html