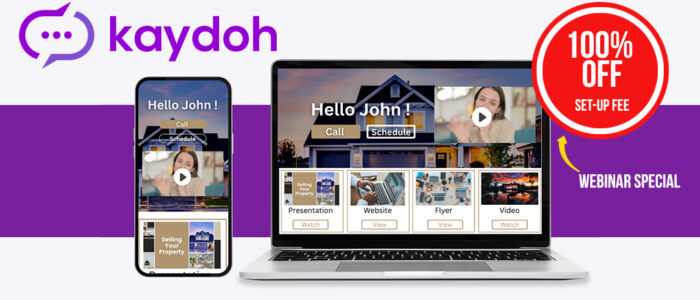 New $299 Offer for CAR Members: Kaydoh Marketing
Kaydoh is a supercharged content marketing platform helping REALTORS® showcase their business value to any potential customer or client, integrating video and documents.
Right now, get $299 set up for FREE when you sign up for the demo Webinar on Dec. 8 at 10 am. This is a one-time offer for CAR members! Register Now!
With Kaydoh, your REALTOR® business will thrive!
– Now you can send your client a congratulatory video to a seller along with the offers!
-Send clients a list of the properties you'll show them. Organize them easily!
– Showcase your business value by integrating video and content messaging into personalized website specific to buyers.
https://pages.kaydoh.com/12896/p/5867/dqQCiGYDC