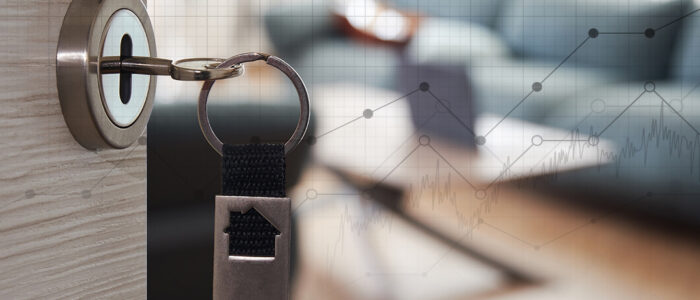 2023 Colorado Business Economic Outlook on Housing
CU's 2023 Colorado Business Economic Outlook report provides mixed forecasts about the housing market, construction, infrastructure, and the labor market.
A few highlights from the forecast:
Inflation
The story for 2022 was inflation. The story for 2023 will be inflation. "But the high rate may have crested; we're seeing a slowing of price growth," said Richard Wobbekind, Associate Dean Business and Government Relations Faculty Director, Business Research Division Leeds School of Business. Despite Colorado's inflation tending to run higher than U.S. average, "we could lead the country on the downside, based on home prices moderating more quickly than national numbers."
Construction
A division is emerging within the construction industry, with residential and commercial moving in different directions.
"Residential building — especially single-family — is quickly coming under high downward pressure while infrastructure ('nonbuilding') is growing into record volume," the outlook reported. "Vertical; nonresidential building besides residential is holding its own. These trends will continue into 2023."
Like many other industries, construction is expected to "continue to suffer from labor scarcity, delays in supplies of key components, and price increases in excess of average inflation."
Financial activities and construction are projected to lose jobs in 2023, chiefly because of rising interest rates as the Fed aims to curb inflation. Inflation, instability, and other challenges have created increased volatility, eating away at corporate earnings. Commercial and residential real estate are a big part of those issues, as the housing market slows and companies remain slow to embrace fully in-person work, especially in the Denver metro area.
Developers are responding to shifting housing market and are on track to pull more construction permits this year for multi-family homes than single-family homes. Experts believe financial climate favors apartments more – fewer condos are being built due to the costs of insuring against construction defects.
The number of single-family permits issued in Colorado will total 25,700 in 2022, which is a decline of 15% from 2021, but still 4% above prepandemic 2019. Next year, 2023 will result in a further reduction to 24,000, another 7% dip. Homes built along the Front Range account for approximately 81% of Colorado's single-family permits.
Affordability concerns may disperse some of the housing demand toward less expensive areas of the state. Along the Front Range, this may translate to increased construction levels in neighboring counties.
Multifamily construction in Colorado is overwhelmingly apartments, and construction reached record levels in the past year. People who were priced out of the home sales market supported continuing strong demand for apartments. By year's end, 27,500 multifamily units are projected to have been permitted, surpassing the previous record set in 2021 by nearly 5%.
Demographics
Demographics are posing interesting long-term challenges. At the Economic Outlook Forum, the forecast was co-presented by Elizabeth Garner, state demographer, who noted 2021 offered the slowest population growth seen in three decades, though net migration and births are rebounding slightly.
Water
Water is increasingly becoming a chief concern for many areas of Colorado experiencing rapid growth, and in the forecast, Wobbekind noted that Colorado's municipalities are growing increasingly concerned about access to water. He noted that today, more than half of municipalities are at least slightly concerned about meeting water needs five years from now, "but that goes to almost 75 percent if you look 10 years out, and 80 percent if you look 20 years down the road."
A Bright Spot
Long term, the future is still bright for Colorado housing. Millennials are in the typical home-buying phase of life. Colorado remains an attractive destination for primary and secondary home options. This expected short-term slowdown in demand should provide temporary relief to catch up the development timeline, reset designs, and find cost efficiencies.
See the full report:
https://www.colorado.edu/business/sites/default/files/attached-files/2023_beof_book_final_122122_lr_rev.pdf
Economic Outlook Forum:
https://www.colorado.edu/business/news/2022/12/06/economic-outlook-forum-forecast-2023
Read about the report in the Loveland Reporter Herald