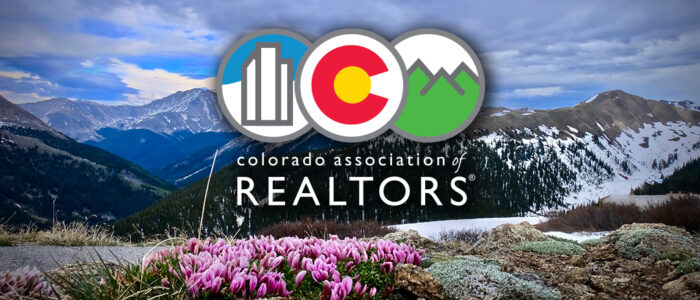 A Letter From Your CAR Leadership Team
CAR Membership,
In the face of recent allegations involving the National Association of REALTORS® and the resignation of the 2023 NAR President, we acknowledge and understand that as an industry, we're at the precipice of challenging times. As Colorado REALTORS® who proudly wear the REALTOR® R and work tirelessly for your communities, your clients, and your industry, you have concerns and questions, not only about your REALTOR® Leadership, but about the culture of your association, and about our future as an organization.
The Colorado Association of REALTORS® stands steadfast in our dedication to ethical conduct, professionalism, and inclusivity. We stand united with other Associations in speaking out against harassment and retaliatory behavior in violation of the Code of Ethics.
We want members of the Colorado Association of REALTORS® to understand that at the state level, we have zero tolerance policies and many systems in place that work to protect staff, membership, and leadership from discrimination, harassment, or retaliation of any kind.
One of our proudest achievements in 2023 has been our unwavering commitment to fostering Diversity, Equity, Inclusion, and Belonging. We have taken concrete steps to ensure that everyone feels welcomed and valued. CAR strives to maintain high standards of conduct and ethics among its staff, officers, and members, working to foster a culture that is safe and inclusive:
The Colorado Association of REALTORS® prohibits harassment of any kind, including harassment based on age, race, sex, color, religion, national origin, parental status, marital status, sexual orientation, family responsibilities, military status, disability, gender identity/expression, or any other applicable status protected by federal, state, or local law.
CAR has zero tolerance for sexual harassment and inappropriate sexual conduct. Internally, we deploy a documented complaint procedure, whistleblower policy, and protections for any staff, member, or officer who may come forward with a complaint that protects them against retaliation.
CAR's Bylaws specify that the Board of Directors or the CAR Leadership Council may reprimand, place on probation, suspend or expel a REALTOR® member or any CAR officer for harassment of an association employee, officer, or director, after an investigation in accordance with procedures of the Association. "Harassment" means any verbal or physical conduct, including threatening or obscene language, unwelcome sexual advances, stalking, unconsented physical contact, threats to do the same, or any other conduct with the purpose or effect of unreasonably interfering with an individual's work performance by creating a hostile, intimidating, or offensive work environment.
CAR officers and staff are required to attend applicable leadership training as well as leadership and staff retreats designed to foster professional relationships based on respect and collaboration.
These days are perhaps the greatest window for leadership many of us have seen in our lifetime. Despite unprecedented challenges, our collective resilience and adaptability have proven that we can weather any storm.
Servant leadership is the heart of the Colorado Association of REALTORS®, and we're committed to ensuring that our members can move forward and continue serving your communities with distinction and pride. On the other side of difficulty is opportunity. Opportunity to see sparks of courage, wisdom, innovation, and character. As your state leadership, we will continue to cultivate an association that values respect, professionalism, and ethical conduct.
Get involved; let your voice be heard.
At CAR, we welcome our members to get involved and join is in leading your state association. Whether you've never volunteered or are a tenured leader, member engagement is what strengthens the fabric of our association.
We've got your back.
We know that being a REALTOR® member is a choice, and we're grateful for your commitment to professionalism, property rights, and advancing the real estate industry. CAR will continue to lead the way by investing in your business, fighting for your rights at the state capitol, and by upholding the values that allow everyone to succeed. Please reach out to any of us if you have any questions, concerns, or comments.
Sincerely,
Your 2023 CAR Leadership Team
Natalie Davis, 2023 CAR President
Jason Witt, 2023 CAR President-Elect
Matthew Hintermeister, 2023 Immediate Past President
Dana Cottrell, 2023 CAR Treasurer
Tyrone Adams, CAR CEO
---
A brief message from your 2023 CAR President Natalie Davis