Are the New CFPB Rules Affecting Your Business?
The CFPB's (Consumer Financial Protection Bureau) new Ability-to-Pay Rule took effect on January 10, 2014. This new rule amends regulation Z under the authority of the Dodd-Frank financial industry reform. It requires mortgage lenders to consider consumers' ability to repay home loans before extending them credit. There is also a category of loans, called "qualified mortgages," that limit how much home buyer's income can go toward debt.
How do you think these new rules that are intended to promote more responsible lending will impact the housing market and your business?
"Time will tell, however overall I think the housing market will remain steady and continue to improve, said Jolon Ruch, president of the Colorado Association of REALTORS®.
"These new lending laws could make it tougher for some of our customers who are on the fence of qualifying, which isn't necessarily a bad thing," she added.
Consistent with the act, the proposal would apply the ability-to-repay requirement to all consumer-purpose mortgages (except home equity lines of credit, timeshare plans, reverse mortgages, or temporary loans).
But before you read and attempt to understand the following highlights of the new Ability-to-Repay Rules provided by the CFPB CAR's Legal Counsel advised members last year- "to be the expert in your field and let the lender be the experts in lending. Get help from a mortgage professional!"
The following are highlights of the ability to pay rule and qualified mortgages.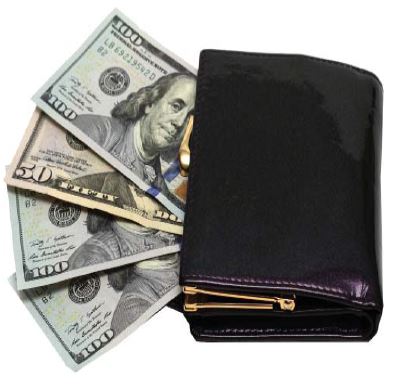 General Ability-to-Repay Standard
At a minimum creditors' must consider these eight underwriting factors:
(1) Current or reasonably expected income or assets;
(2) Current employment status;
(3) The monthly payment on the covered transaction;
(4) The monthly payment on any simultaneous loan;
(5) The monthly payment for mortgage-related obligations;
(6) Current debt obligations, alimony, and child support;
(7) The monthly debt-to-income ratio or residual income; and
(8) Credit history
Qualified Mortgage
A lender is presumed to have met the "ability-to-repay" requirements if the lender makes a Qualified Mortgage. A Qualified Mortgage must meet certain requirements and cannot have certain risky features that contributed to consumers' problems during the mortgage crisis such as:
An "interest-only" period, when you pay only the interest without paying down the principal
"Negative amortization," when the loan principal increases over time, even though you are making payments
"Balloon payments," which are larger-than-usual payments at the end of the loan term—though these are allowed in some limited circumstances
Loan terms that are longer than 30 years
Other highlights about Qualified Mortgages
Generally require that your monthly debt, including the mortgage, isn't more than 43 percent of your monthly pretax income. There are some exceptions to this percentage check with a credible mortgage lender.
Qualified Mortgages don't allow lenders to charge you excessive upfront points and fees. Qualified Mortgages also have limits on discount points (a percentage of the loan that you pay up front in return for a reduced interest rate).
Home buyers can still opt for a balloon-payment mortgage when the lender meets the requirements to be considered a "small creditor," and their mortgage meets other criteria.
The above highlights only touches the surface of these new rules. This issue can be very complicated and it would serve you well to discuss your consumer's lending needs with a lending expert. Remember CAR's in-house Legal Counsel's advice let the lenders be the experts in lending. Get help from a mortgage professional!
The highlights above were provided by the Consumer Financial Protection Bureau and the Federal Reserve and more information can be found at http://www.consumerfinance.gov and http://www.federalreserve.gov/.