Reach150 Prize Drawing Winner Announced
Sue Carmony, of Carmony Realty in Boulder, won the Reach150 prize drawing for $500 through random selection of participating members that have reached 3 or more recommendations. Congratulations Sue!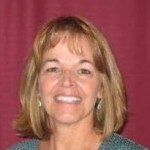 Have you had a chance to check out Reach150? CAR has partnered with Reach150 to help our members build a stellar online reputation through client testimonials. Setting up a free, new account and collecting online recommendations is a breeze!
See what all the buzz is about. Take a look at Sue's profile on Reach150 by clicking here. 
Winner Sue Carmony
Why is this important you? 90% of your prospects will do online research before they call you….even on a warm referral. It's vital to get your great offline reputation well represented online and Reach150 is a simple push-button solution.
Reach150 is a recommendation platform where your past clients validate your great service. They are not reviews or ratings, and you are in complete control which recommendations you chose to publish.
The starter account and up to three client recommendations are free. Just see what it does to your search engine presence! If you decide to upgrade later on, your membership to CAR will give you a discount for that too!