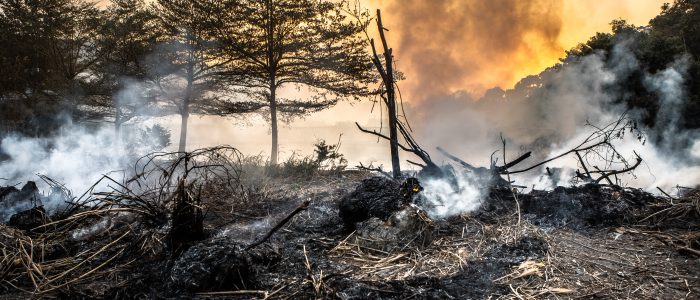 416 Fire in Durango: How to Help, Update from DAAR, How to Receive Assistance
Hello from smokey Durango, and thank you so much for your kind words, support, outreach, and concern for our precious community. We truly appreciate all the outreach.
I wanted to take a moment to update you all on how Durango is holding up through this crisis and what DAAR is doing to help.
It was an active week for the fire, with high winds pushing the fire to grow quickly. As of Wednesday morning the fire is approximately 25,000 acres, with over 2,000 residences currently evacuated and just about as many on pre evac notice. City public lands, County public lands, and the San Juan National Forest are currently closed. Hwy 550 closes frequently due to fire activity, but will open for shorts spurts for through traffic.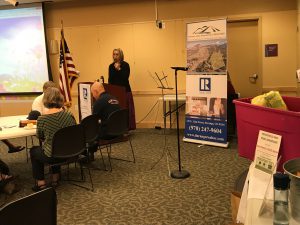 The best way to track the progress of the fire is Facebook. There are several sites to follow but the best pages are, 416 Fire, Mountain Studies Institute, and La Plata County. They are doing a great job keeping the community informed.
I have compiled a list of resources for those in need of help and those wanting to help. I'm finding the most immediate needs right now seem to be for Durango and Silverton residents left jobless due to Purgatory and the train being shut down and lack of tourism commerce, as these are primary sources of income for our communities.
We had a visit from the Durango Fire Protection District at our membership meeting this morning where we collected nearly 325lbs of food for the Durango Food bank as well as monetary donations to assist evacuees. The Fire Dpt. gave us an update on the current status of the fire, which neighborhoods were highest risk right now, and what they were doing to mitigate those areas to keep homes safe. We did have some great news in that our first round of evacuees were allowed to come home today including residents in Glacier Club, Purgatory, and Rockwood areas among others. This is a sign that parts of the Eastern side of the fire are starting to burn out. However, we have some very robust fire activity still happening on the Southwest portion of the fire causing concern for residents in the Falls Creek area of the Hermosa Valley.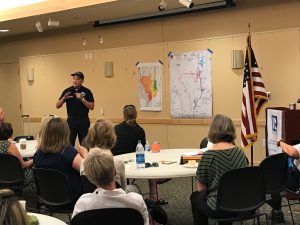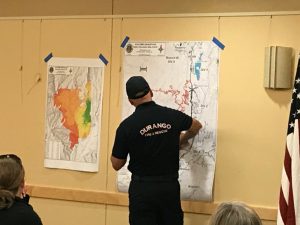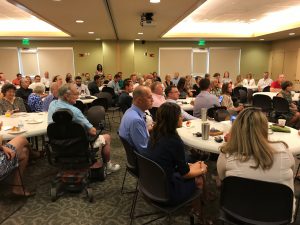 We have an amazing community that has been incredibly organized in their efforts. There has been an outpouring of assistance from all over the County and State of Colorado as well as our neighbors in New Mexico, and an abundance of information available out there. However, we discovered the most effective ways to assist right now are to support the Food Bank, the Southwest Community Foundation who has created the CERF Fund (Community Emergency Response Fund) for monetary donations for evacuees, and the CEAC (Community Emergency Assistance Coalition) program that helps with emergency assistance needs in matters of displacement including housing assistance and expense subsidies.
DAAR is currently working in partnership with these organizations to encourage anyone wanting to help or contribute to the fire relief efforts to use these very effective channels already available to our community. We are being very careful not to duplicate efforts and utilize our energy in the  most effective manner. CAR has reached out to DAAR leadership as well to lend a hand in any way possible, and DAAR volunteer leadership is working closely with them to assess the needs of the community which change from moment to moment depending on the activity of the fire. I am also in very close contact with both Stacey at the CAR Foundation, and Patty Garcia at NAR who is the point person for the REALTOR® Relief Fund. These funds are primarily used after structural loss has been experienced, so we are on alert and prepared to act if we are faced with such a situation.
We also have a list available of members from all over who are willing to help, along with shelter/ assistance opportunities and contact information. If you would like to be added to this list please let me know and I'd be happy to add you.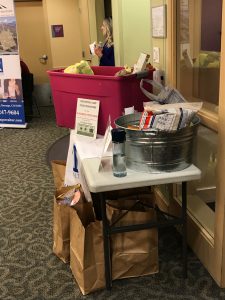 We still have a long road ahead of us this fire season, and will be faced with some lingering challenges due to natures course of healing from the wounds of this event. I am trying to look ahead to anticipate some of the needs of our community as these challenges arise and am very interested in ensuring residents of our community continue to have a safe place to stay and the commerce in our community continues to thrive. I'm working on something now, that I hope to be able to tell you more about in the near future, so stay tuned for more ways to help! Until then, if you are interested in assisting please direct your offerings to the following organizations:
If you are interested in helping out, you can send donations to us here at DAAR or donate to any of the organizations listed below as we feel these are the best places to funnel our funds.
For volunteer opportunities email volunteer@lpcsar.com.
Durango Crisis Hotline-970-385-8700
Silverton Evac Ctr-970-387-5522
Thanks again for your continued support. Please don't hesitate to contact me if you have any questions.
Amanda Erickson, RCE,
Association Executive
Durango Area Assn. of REALTORS®
125 E. 32nd St. Durango CO 81301
970-247-9604 (P)
970-385-5205 (F)