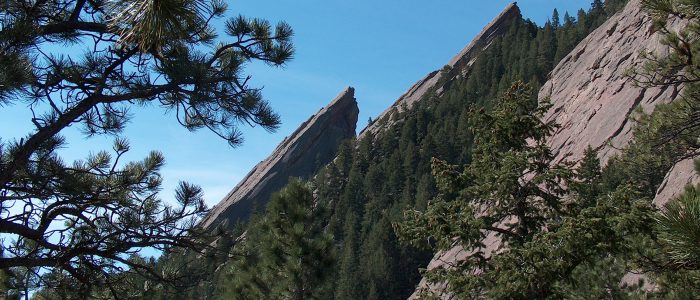 With no leader, no employees and no money, what will happen to Boulder County's public trustee?
Governor's office: We have a plan, but no details available
By Shay Castle
Numbers have been dwindling for years inside Boulder County's public trustee office. As the revenue from fees on ever-shrinking sales and foreclosures grew smaller, so, too, did the staff: down from five in 2012 to two today.
Next week, staff will drop further, to zero.
Trustee Jim Martin announced his resignation in July, to take effect at the end of August. His employees followed suit, signaling their intentions to leave in mid-August. Martin moved up the date of his departure — as of next Thursday, the office will be empty.
What happens next is still unclear. The trustee serves a vital function in Boulder County, processing property sales and foreclosures. But with no trustee, no employees and, as Treasurer Paul Weissmann warned last month, no money, real estate professionals worry their work will be impacted. How, exactly, they're not quite sure.
Real estate transactions cannot proceed without the trustee. For a sale to close, the deed must be signed and released by him or her.
Foreclosures, of which there are few, are even more dependent on the position. In other states, judges or private lawyers execute foreclosures , tracking down and verifying the necessary paperwork, keeping both parties informed and everything on schedule. In Colorado, the public trustees of each county serve that function. Mistakes or missed deadlines can stall transactions or open the office to legal challenges — something that never happened during his three-year tenure, Martin said.
To read the article in full, please visit the Daily Camera by clicking here.