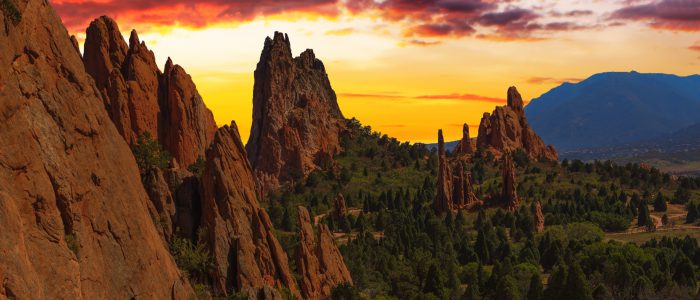 Move Over Denver, Colorado Springs Might Have The Hottest Housing Market
In the state's second largest city, home prices have jumped 44 percent in the last 5 years. The Colorado Springs real estate market is the second most active in the country, according to Attom Data Solutions which tracks how many people are moving in an area.
"It is good to be an agent at this time. It's always good to be an agent if you like real estate, you know, I love selling real estate," said Jay Gupta, a longtime agent in Colorado Springs.
Gupta sees the challenge for first-time buyers who don't have many options to choose from.
The inventory of homes for sale in the Springs is the lowest Gupta's ever seen, just 1.5 months of supply. That's how long it would take to sell all the available homes at the current rate of purchase. Back in 2005, when there was 3 months of supply, Gupta thought he'd never see it that low again.
Gupta has clients from Denver buying property, even in southern part of the Colorado Springs metro thanks to telecommuting.
"Because they can get brand new homes at a much much more reasonable price," he said. "And they're saying, 'we only need to drive a couple of times a week to Denver and it can work for us really well.'"
For the full article, pleas visit the Colorado Public Radio website by clicking here.